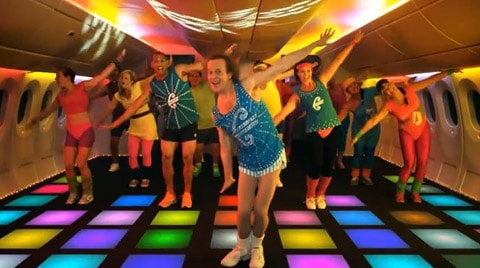 Air New Zealand has released a new In-Flight Safety video conducted by Richard Simmons. Join Simmons as he takes a group of gyrating passengers (which includes The Amazing Race's Phil Keoghan) through the safety check list in only the way Simmons can.
Watch, AFTER THE JUMP…
Mashable writes: "Air New Zealand is calling the vid a 'RichRoll' and positioning itself as the kind of 'high-energy airline' that can stand up to a video of this caliber. The spot was produced by .99, Air New Zealand's chief creative agency."