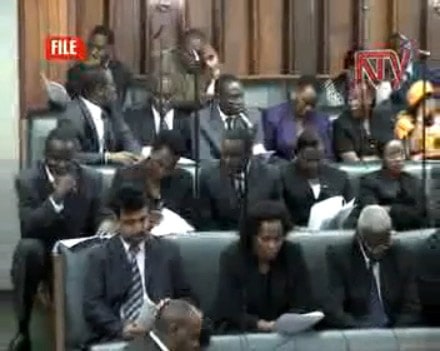 Box Turtle Bulletin points us to a Ugandan news report which indicates that Uganda's anti-homosexuality bill, aka the "kill the gays" bill, appears to have been shelved.
Says Information Minister Kabakumba Masiko to NTV: "We had the Cabinet Subcommittee which gave us a report yesterday and we did realize that there are many things that are in the bill that are covered by other laws that are already in place. … And the law that is in offing, the Sexual Offenses Bill, will cover most of the other issues that were going to be covered."
Writes Box Turtle Bulletin's Jim Burroway: "In April, it was reported that the committee recommended that most of the bill be dropped with "useful provisions of the proposed law" incorporated into the Sexual Offenses Act. Which provisions the cabinet considered combining is not known. We currently do not have a copy of the Sexual Offenses Bill."
The bill's sponsor David Bahati is still on it though: "We don't have any prohibition on promotion of homosexuality anywhere, we don't have any prohibition on same-sex marriage, we don't have any prohibition in our laws on recruitment of homosexuality of our children, we don't have any provision on counseling and caring. We want to make it very clear, we want Parliament to come up with a law that is specific and clear to address the emergent problem of homosexuality."
Watch the NTV report, AFTER THE JUMP…