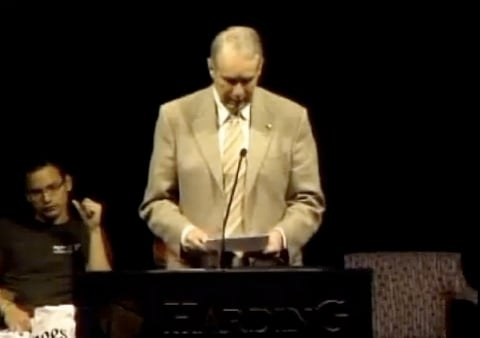 Harding University, a conservative Christian college in Searcy, Arkansas, this week blocked a website highlighting that school's discriminatory policies toward LGBT people.
Now the university's president, David B. Burks, has spoken out against the site, which he calls "offensive and degrading."
Well, there's something offensive and degrading here, but it's not the site.
Watch Burks' remarks, if you can stomach them, AFTER THE JUMP…