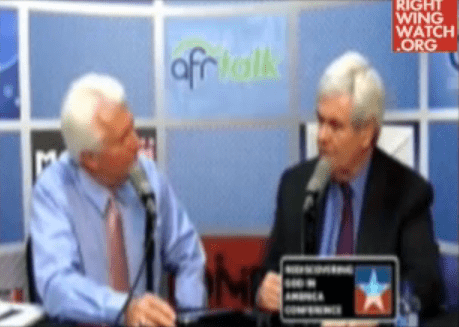 American Family Association's Bryan Fischer's (you may remember his declaration last year that it was homosexuality that caused Hitler and his soldiers to carry out the Holocaust) interviewed possible presidential candidate Newt Gingrich and asked him what he would do to "slow down the homosexual agenda" if he were elecetd to office.
Watch Newt respond with harsh criticism of Obama's views on DOMA and a vow that he would be more supportive of the values he shares with Fischer, who claims that the so-called "homosexual agenda" is a "serious threat" to his freedom.
The clip, AFTER THE JUMP.