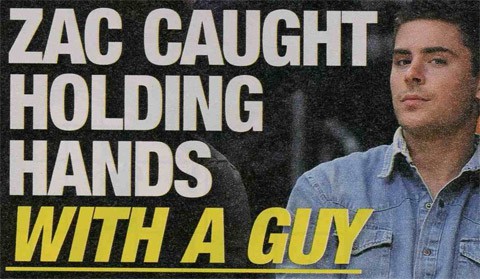 The National Enquirer gets excited:
"'I was shocked at how relaxed and open Zac was with this guy,' continued the fellow partygoer. 'He walked around talking to him, smiling and holding his hand right in front of everyone, including Vanessa. People were wondering if maybe it was a stunt to make Vanessa jealous. But truthfully, Zac really seemed into the guy.'"
And he was doing so at an NBA party at the W in L.A. Imagine that!