Singer-songwriter Phoebe Snow dies.

Social network pioneer Friendster to erase all user photos and blogs on May 31.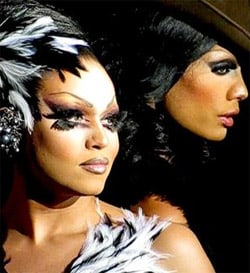 Boy Culture's Matt Rettenmund has a huge post up interviewing many of the girls from RuPaul's Drag Race.

The fountain of youth has finally been discovered.

Marriage Equality: Byron Rushing and the Fight for Fairness premieres tonight at Harlem Stage: "The film…connects the African-American Civil Rights Movement of the mid-20th Century with the same-sex marriage equality movement of today."

Adaptation of Ayn Rand's Atlas Shrugged sags at box office.

The townhouse where Andy Warhol spent the last years of his life on sale for $4.3 million: "Warhol moved up here from Murray Hill in 1960 and stayed for fourteen years, creating some of his most enduring pieces in the house, including the Campbell's Soup and Dollar Bill series. He paid almost $60,000, about half of which he covered with his down payment—altogether, about as much as you'd pay for a single decent Warhol drawing today."

Ellen meets first Gay Walk of Fame honoree.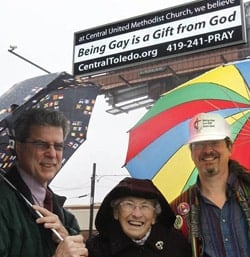 Toledo church billboard: Being Gay is a Gift from God. "The Rev. Bill Barnard, Central's part-time pastor, said the billboard message will be linked to a four-week sermon series, and the overall campaign goal is 'to make a leap beyond tolerance.'"

A conversation with Oliver Stone on his 'Director's Cut' of Alexander, which is 40 minutes longer and contains NC-17 material.

NYT erroneously prints Onion parody of Tiger Beat parodying Obama.

Clovis, New Mexico high school may shut down all extracurricular clubs rather than let a Gay-Straight Alliance form: "The school superintendent told the Albuquerque Journal that a vote Tuesday night on whether to disband all non-curricular clubs is unrelated to an attempt to form a gay-straight alliance at the school."

NOM's Brian Brown likens his supposed persecution to that of Jesus Christ.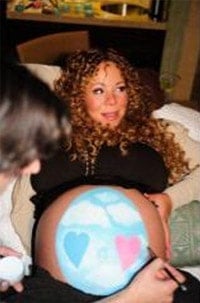 Mariah Carey's Easter egg hunt wasn't very difficult.

Robert Pattinson made to strip down again for Twilight reshoots.

Atlanta gay bar 3 Legged Cowboy closing: "Rumors are true. We have sad news. Saturday, April 30th will be our last night open. Make sure to come this week and dance. We love everyone of you and appreciate the support over the years. Spread the word."

Three arrested for homosexuality in Cameroon.

8 Bits: Turn your name into a face.

Jan Brewer speaks out against birther bill: "Brewer reiterated her veto explanation that the bill was poorly drafted. She also said she believes there's no question that it was directed at Obama though it's clear he was born in Hawaii. She told CNN interviewer John King that the birther issue is leading the nation 'down a path of destruction.'"