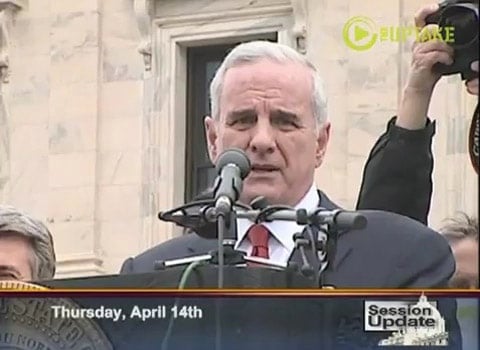 Twin Cities Daily Planet reports on an historic first for Minnesota:
OutFront Minnesota and other LGBT groups have been rallying at Minnesota's state Capitol for years calling for what should be regarded as basic right in the United States: equality. During all those rallies, they've never been joined by Minnesota's chief executive. Until now.
Said Dayton to the crowd, eliciting a huge cheer:
"I'm proud to be with you, to stand with you and pledge we will continue to work to fulfill the aspirations of Minnesotans and Americans who want the same rights, freedoms, opportunity, respect, dignity and legal protections and legal opportunities as every other one of their fellow citizens which the founding principal of this country."
Watch, AFTER THE JUMP…