Thomas Dekker talks about his sexuality with OUT magazine: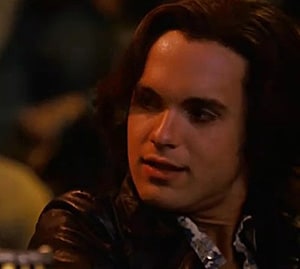 "I've only really had relationships with women, but I'm certainly not closed to it. If there are possibilities of being able to do anything in life, why would you say you would never take any up? In the later chunk of my teen years I was so all over the place with sex. It was terrible. I never really had a real relationship at all. During puberty, it's all about sex, and it's all about figuring yourself out. I think I overdid it when I was younger."
Dekker also explains the controversy several years ago during his run on the NBC show Heroes, when his character was supposed to come out but didn't. Dekker says it was because he had been playing his character straight and they sprung the change on him with no warning:
"I went through the f**king roof! If you're going to have a gay character on your show come out and be a pioneer for kids, I would've liked to play that from the get-go from my perspective. I went to set and said to the writers, 'I really wish that it wouldn't have been five hours before I come into work that I get this news that [the character] I'd been playing for the last 12 episodes knows and is comfortable with the fact that he is gay. Because I would've played this very differently.' But I said I'd do it, and then a couple hours later the creator, Tim Kring, showed up and said, 'No, no, no. We're going to change it [back to him being straight].'"
Dekker plays Lance Loud in HBO's Cinema Verite, which looks at An American Family, the groundbreaking 1973 PBS series that introduced reality TV to America, a show that also gave viewers a glimpse at Lance, TV's first openly gay character.
Watch the trailer for Cinema Verite (which premieres this Saturday), AFTER THE JUMP…