A Montana judge today ruled against six gay couples seeking "civil unions, domestic partnerships or another system that ensures they're not denied those rights", the AP reports: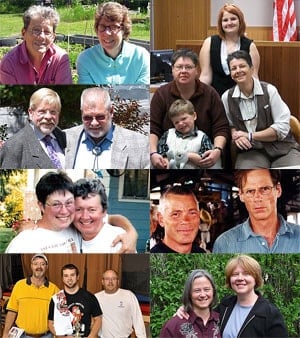 District Judge Jeffrey Sherlock ruled Tuesday that an amendment to the Montana Constitution that defines marriage as being between a man and a woman, has already settled the question.
He says the question of granting gay couples the benefits, without allowing them to get married, is best left to the legislative process.
The gay couples weren't asking for the right to marry in the lawsuit against the state. Rather they wanted be able to make burial, health care and other decisions, while enjoying such benefits as jointly filing taxes.
The Billings Gazette reported on the case in January:
The question appears to hinge in part on how the Montana Constitution's marriage amendment, which defines marriage as being between a man and a woman, is interpreted. State solicitor Anthony Johnstone argued that Montana can't extend spousal benefits to gay couples because those benefits are limited to married couples by definition.
"Montana law provides spousal benefits to spouses and only spouses," Johnstone said.
Originally there were seven couples in the suit (see photo) but one dropped out for personal reasons.
Here's the ACLU's page on the case.