The Navy has halted dismissal proceedings regarding Naval Petty Officer Stephen C. Jones, initiated after Jones was discovered asleep in the same bed with another sailor. Jones insisted from the beginning of the investigation that he and his fellow sailor had fallen asleep while watching a television show on a computer, but the investigators said the incident corssed "professional lines".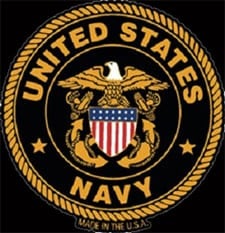 Writes Servicemembers United in a press release:
Servicemembers United, the nation's largest organization of gay and lesbian troops and veterans, announced today that the Navy has decided to halt discharge proceedings against Petty Office Stephen Jones and retain him in the Navy. Jones, who is stationed at the Naval Nuclear Power Training Command in Charleston, SC, was undergoing separation from the Navy for what his civilian lawyer and Servicemembers United strongly alleged were trumped up charges based on the command's suspicion that Jones might be gay.
"The Navy undoubtedly did the right thing in reversing its decision to discharge Petty Officer Stephen Jones," said Alexander Nicholson, Executive Director of Servicemembers United. "We strongly suspected that his command was trying to find a round about way to discharge Jones because it suspected him of being gay,  and we simply were not willing to stand by and watch a new version of 'Don't Ask, Don't Tell' emerge under the new label of 'unprofessional conduct.'" 
Petty Officer Jones was notified by the Navy in early March that he was going to be discharged because he refused to accept a non-judicial punishment for "unprofessional conduct" after dozing off beside another male sailor while watching television. Jones retained civilian attorney Gary Myers – a former JAG officer who is one of the most experienced civilian military defense attorneys in the country – to fight his discharge. Servicemembers United worked closely with Jones and Myers to help publicize the case and persuade Navy leaders to retain Petty Officer Jones.  
Nicholson added, "We wish Petty Officer Jones all the best as he now continues his pursuit of a successful and productive career in the United States Navy."