Target releases video including same-sex couple as part of "diversity" campaign.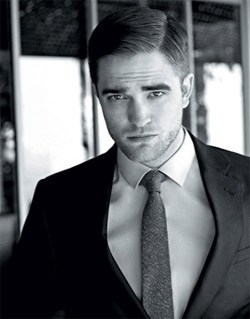 Robert Pattinson opens up to Elle: "I guess I used to be weirder. When you're confronted with yourself too much, you start to think, Jesus Christ, you're so fucking boring. And the more you think you're boring, the more you become boring. I talk about myself too much now."

Three Jersey Shore castmates  are spinning off.

Outsports gets NYT profile: "The fact that Outsports could still seem so distinctive a couple of decades into the age of the Internet— with its endless assortment of blogs, Web sites, chat groups and more —says something about the enduring taboo of being a gay athlete."

Lawmakers introduce Minnesota Safe Schools 4 All Act: "The bill would specify anti-bullying standards based on a student's sexual orientation, race or disability."

Ben Affleck to play Tom Buchanan in The Great Gatsby?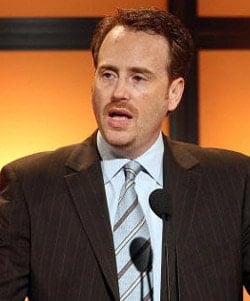 AfterElton interviews Bob Greenblatt, NBC's new out gay chairman and president of programming.

Washington Governor Christine Gregoire signs bill recognizing same-sex unions from elsewhere: "Legislators who supported the measure described it as a 'technical correction' that closes a loophole in the law it replaces. Previously, Washington recognized only domestic partnerships and civil unions. But same-sex marriages received no benefits coverage."

Pelosi: Republicans engaged in war on women's rights.

Caffeine addiction is genetic?

Botswana High Court to take up case challenging criminalization of homosexuality on April 15: "The case was brought by self-identifying gay citizen Caine Youngman. He will be represented by group BOENLA. Together they are arguing that S. 164 of the Penal Code, banning 'carnal knowledge against the order of nature' which is interpreted against same-sex sexual conduct, inhibits freedom of expression contrary to constitutional guarantees of liberty. Furthermore, they will challenge that institutionalized and state-sanctioned homophobia has impacted HIV/AIDS prevention and treatment and therein that it is in the state's interest to overturn this provision."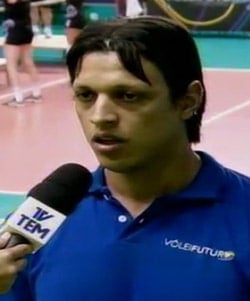 Brazilian volleyball player comes out after being harrassed and called "fag" by an entire arena at a match in Contagem last Friday.

Adam Lambert and Joe Manganiello work the red carpet at LOGO's NewNowNext Awards.

Former Bush official Scott Bloch, anti-gay head of the U.S. Office of Special Council from 2004 to 2008, is going to jail for a month.

Jewish food delivery service Kosher.com affiliates itself with "ex-gay" group JONAH. UPDATE: Affiliation ended.

Jerry Falwell's Liberty University received half a billion dollars in federal aid money.

Desert Sun profiles The White Party: "White Party producer Jeffrey Sanker estimates that 25,000 gay men will spend the next four days at pool parties, dances and performances in and around the Palm Springs Convention Center. Gay men from around the world know that in this one city, for this one weekend, they will not be the minority."