Loophole in law offers same-sex marriage hope in Australia?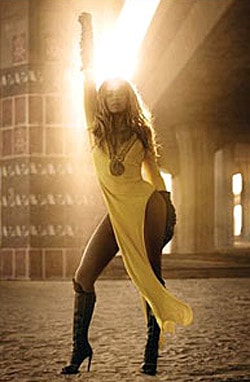 Beyoncé ready to run the world.

There's a new Old Spice dude!

Christina Aguilera honored with very first spot in Gay Walk of Fame at West Hollywood's The Abbey.

Record numbers of Right Whales spotted off Cape Cod: "The Provincetown Center for Coastal Studies…had documented 201 individual right whales in Cape Cod waters over the past week. More than 100 right whales were seen today during on seven-hour research flight."

NOM suing Miss USA pageant over Carrie Prejean incident? "The suit has something to do with NOM accusing the pageant of releasing damaging (i.e. true) info about Carrie, as opposed to the press having dug it up by itself."

How not surprising: Rep. Paul Ryan is a Social Security hypocrite.

Absolutely Fabulous to return. Lumley: "The great thing is that because … we fast-forwarded to where they're very old and nearly dead and practically plugged into vodka machines, it doesn't matter how beyond [the original series] we do it."

Elton John and David Furnish introduce their son to the world, and Barbara Walters.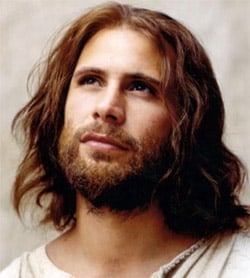 AfterElton's Snicks posts a tribute to sexy Jesus.

Former Monterey Park, California fire chief files anti-gay discrimination lawsuit: "Cathleen Orchard filed the lawsuit in Los Angeles County Superior Court on Thursday. On Monday, a spokeswoman for her attorney said she had no comment and the city attorney's office didn't immediately return a call seeking comment. City News Service says the lawsuit claims discrimination based on gender and sexual orientation, harassment, retaliation and intentional infliction of emotional distress."

Hudson Taylor on the integration of openly gay service members into the military: How sports can help.

Is Apple preparing to go after YouTube?

Italian book exposes Rome gay priest scene: "Priests of all nationalities divide their time between Via della Conciliazione (the main road leading to St. Peter's basilica) and the party scene of Rome by night."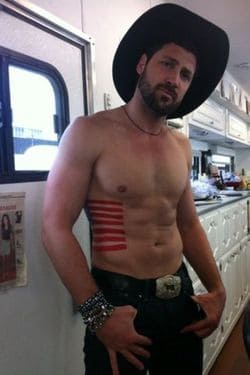 Maksim Chmerkovskiy blesses America.

Lindsay Lohan makes another bad decision.

Gay Republican presidential candidate Fred Karger invited to South Carolina debate, but can he qualify? "Karger, who has said he would consider his long-shot campaign a success if he participates in a single debate, received the invititation Wednesday outlining the requirements Karger must meet, including delivering a $35,000 filing fee to the state party. He said he plans to pay the fee. But Karger also has to average at least 1 percentage point in five national polls leading up to the debate."

GAY BALL: How drama at the Seattle Gay Softball World Series became a federal case.

Texas A&M Senate backs anti-gay measure: "The Texas A&M Student Senate wants to cut funding in half for the school's gay resource center, and divert the money to a "center for traditional and family values." According to GLBT Aggies President Camden Breeding, the Student Senate voted Wednesday night to support a state budget amendment by Rep. Wayne Christian, R-Center, that would require schools with LGBT resource centers to spend an equal amount on centers for traditional and family values."