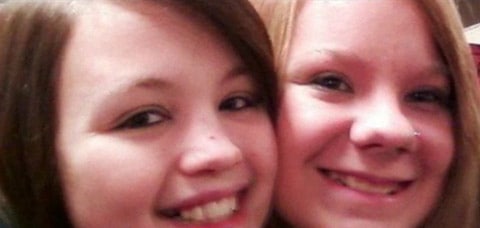 Kids are bullied for many reasons aside from sexual orientation. Authorities says the details in this case are not completely clear, but it sounds like it may have been a combination of quite a few different factors. Very tragic.
The Minnesota Independent reports:
Relatives of Haylee Fentress and Paige Moravetz told Meredith Viera of the TODAY Show that the girls may have been more than just friends. Fentress had hyphenated her last name on Facebook to include Moravetz's last name, and Fentress had been expelled from school recently for defending Paige in a fight. The pair's deaths add to a growing list of suicides in Minnesota and around the country where bullying is suspected to have played a factor.
In Thursday's TODAY Show interview, both girls' families said they suspected that bullying may have been a factor, including bullying about weight issues. The families also said they suspected that Paige and Haylee may have had a romantic relationship and that ostracization may have played a role in their suicide pact.
Watch the TODAY show report, AFTER THE JUMP…
Visit msnbc.com for breaking news, world news, and news about the economy