David Mixner: Time to take care of our seniors.

Dan Savage series Savage U confirmed for MTV.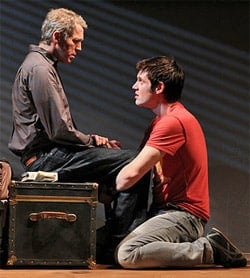 First look: Tony Kushner's The Intelligent Homosexual's Guide to Capitalism and Socialism With a Key to the Scriptures, starring Michael Cristofer, Linda Emond, Michael Esper and Steven Spinella, which plays Off-Broadway at the Public Theater.

Watch: Meat Loaf's epic Apprentice meltdown.

A former athlete talks about being gay at BYU.

Anti-gay vandal targets cars in northwest Washington D.C.: "A resident of the block said a homophobic epithet was scrawled on cars with a marking pen. It had apparently been done late Saturday or early Sunday, and at least six cars were involved, he said."

"AIDS-like" disease spreading in China? "Several Chinese media have recently reported that the Department of Health of Guangdong Province has confirmed that people in Beijing, Shanghai, and Guangdong have fallen ill after being infected with an unknown virus. The patients think they have AIDS, but they test negative for HIV."

Pet Shop Boys to join Take That on tour.

New Beyoncé album due in June.

The Hangover 2 trailer filled with all the stereotypes, crude humor and gay jokes you've come to expect from Hollywood buddy flicks.

Kickstarter: Filmmaker Malcolm Ingram (Small Town Gay Bar) planning documentary on the Continental Baths.

UK foreign office releases human rights report: "The report more extensively covers LGBT rights internationally than the previous year's, which was marked by a focus on Europe, but still shows major gaps. "

Scottish lesbian police officer wins discrimination case: "PC Tracey West was regularly taunted by Sergeant Michael Service who claimed gay officers were 'p**fs and freaks'. Sgt Service also made a jibe that her sexuality was an 'illness' and spoke about her civil partnership, asking who would 'wear the trousers' in the relationship."

Josh Hutcherson and Liam Hemsworth win coveted roles in film adaptation of The Hunger Games.

Lady Gaga to kick off Good Morning America Summer Concert Series.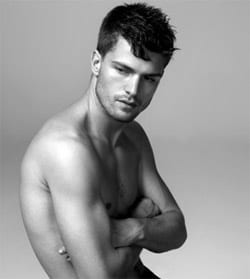 Male model fix: Michael Camiloto.

Piers Morgan thinks Elton John wants him.

"Porno Pete" LaBarbera's Truth Academy fails again: "There were 17 vehicles in the parking lot when I arrived on Friday as registration was set to open, and only a few more came in before we left at 3:00. On Saturday, I counted 25 vehicles before the Truth* Academy lunch break, so let's fix the number of vehicles at 25 on both days. At least two of those were the vehicles of police officers.

Watch: FOX News' Brit Hume left speechless during GE tax discussion.

Gay baiting by Molly Phelan against James Cappleman in Chicago City Council race? "Daniel Layman, a writer who lives in the ward, said he was contacted by a pollster who was engaged in push-polling, a political campaign technique in which an individual or organization attempts to influence or alter the view of respondents under the guise of conducting an impartial poll.  'Knowing that [ Cappleman's ] only crime agenda is to plant flowers and hang out on Halsted Street, would you vote for him or [ Phelan ],' the pollster asked Layman."