Following the attack last week on gay teen Joshua Esskew in Rock Hill, South Carolina, a legislator has said he will reintroduce hate crimes legislation, the Herald Online reports: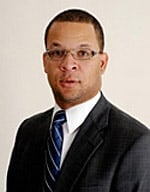 However, two key area Republican legislators said Tuesday that while the crime against Joshua Esskew at the Spot convenience store in Rock Hill is "horrific," existing laws are enough to prosecute people who violently attack others – regardless of who the victim is or the motives of the attackers.
And a spokesman for Gov. Nikki Haley said Tuesday the newly elected governor does not support state hate crime laws, either.
Still, state Rep. John King (pictured), D-Rock Hill, the bill's sponsor, said he will ask that the bill be taken directly to the House floor Tuesday when the Legislature reconvenes after a week off.
Hate crimes should not be tolerated and deserve harsher punishments, he said.
The Herald Online also posted a video of Esskew discussing life since the attack. Esskew says he's no hero.
The attack has prompted at least one warning from a local professor, telling students to "act straight" when they go out in the area.
The attack has angered many in the community, including professors and student advisors at Winthrop University.
"I've got to let my students know [about the attack], so when they're out and about in Rock Hill they act straight," said Kelly James who teaches sociology and criminology at Winthrop University.
James is also the advisor for GLoBAL, Winthrop University's Gay, Lesbian, Bisexual, Transgender ally league.  She says the attack has her worried about students' safety in Rock Hill and she welcomes the federal involvement in the investigation.