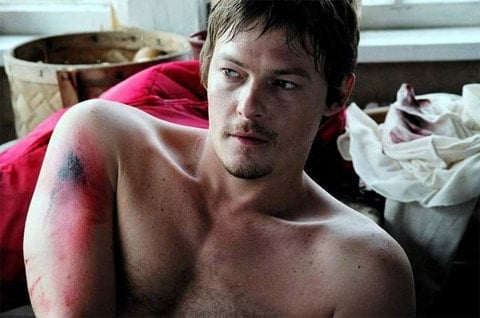 MTV News spoke with Lady Gaga Choreographer Laurieann Gibson about the singer's upcoming Track "Judas" and its video: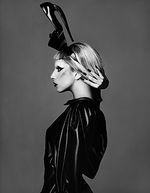 "I will tell you now, first off, I'm Christian, and my career is evidence of God in my life, and I think that most people are already thinking that Gaga and the blasphemy and they're premeditating the approach and I think they'll be very shocked to find out how huge and really groundbreaking the message is and how freeing the message is for all the right reasons," she said. "And it's really going to shock the world."
The cast includes some big-name cameos as well, including Norman Reedus (above) as Judas. "He was so prolific," she declared of his performance, adding that the video is "badass" and that Gaga will play Mary Magdalene.
Popjustice describes the single as "brash and bombastic and funny and audacious and stupid in all the right ways," adding: 
"Vocally Gaga's in completely new territory (in the verses and pre-chorus she hurls herself into a decadent half-sung, half-rapped Jamaican Patois style), the chorus is a thousand storeys high, there's a demented tribal techno breakdown, and the whole thing is a little bit overwhelming for all the right reasons. Importantly, as a turbo-charged electrogothic wrongness anthem 'Judas' sounds like a lot of fun – like Gaga had fun writing it and like RedOne had a lot of fun producing it."
Judas is scheduled to debut on April 19. No word on the video.
Also, Lady Gaga's egg is coming back before it gets made into a bed. More incubating to do, apparently…
Watch MTV's interview with Gibson, AFTER THE JUMP…