Earlier I reported that Colorado's civil union bill failed in committee on a part line vote.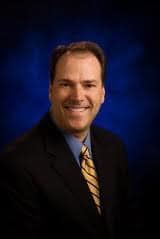 Igor Volsky at Think Progress reports:
Douglas Napier (pictured) of the Alliance Defense Fund led the formal opposition against the bill and maintained that civil unions would likely lead to same-sex marriage, despite a 2006 voter-approved constitutional amendment that defined marriage as a union between a man and a woman. The debate quickly disintegrated from there, as witnesses began quoting the Bible,regurgitating thoroughly debunked claims about ex-gay therapy and even predicting the end of times. The Family Research Institute's Dr. Paul Cameron — whose so-called 'research' on homosexuality has been condemned and refuted by most major medical organizations in the United States and Canada — provided the most colorful testimony.
Listen to the right-wingers fling their Colorado caca, including tidbits like "If you take all your clothes off and stand in front of a mirror, and your plumbing is on the outside, you're a male" and "They found Sodom and Gomorrah two years ago buried underneath the ash heap so that proves right there by archaeology that any society that allowed homosexuality, including the Jewish society, disintegrated completely", AFTER THE JUMP…