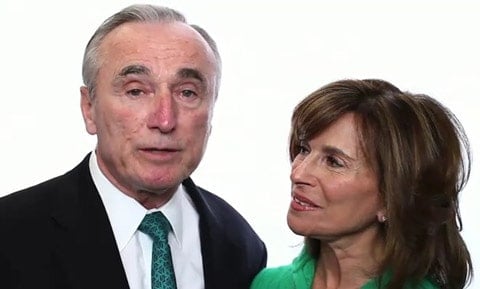 Former NYC police commissioner Bill Bratton and his wife Rikki Klieman join those pushing for marriage equality for New Yorkers.
In a telephone interview, Mr. Bratton spoke passionately about the issue.
He invoked history, saying that tensions around any number of issues — including the introduction of women in policing — were eased when legal rights were extended to those being discriminated against. Reforms remove the aura that enables prejudice, he said, and the result is "a safer community" for gays and lesbians and for the wider society as a whole.
"I was speaking from the perspective of my police experiences, that once you pass these laws, a lot of the bias or the hatred or the violence that is associated dissipates," said Mr. Bratton…
Watch his spot, AFTER THE JUMP…