FBI arrests man in Lisa Miller – Janet Jenkins custody case…

Former New Mexico Governor Gary Johnson enters GOP presidential field: "Though he's a longshot candidate, he would likely give Rep. Ron Paul a run for the libertarian vote: He supports the legalization of marijuana and gay civil unions."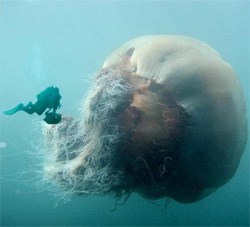 Meet the Lion's Mane jellyfish.

Sure, Mel Gibson, whatever you say: "I've never treated anyone badly or in a discriminatory way based on their gender, race, religion or sexuality — period."

LGBT rights groups push for hate crime designation in Austin double-homicide of lesbian and her mother: "Prosecutors have said they must wait for the investigation to be complete before determining whether they can classify it as a hate crime."

Al Franken questions Steve job's on iPhone's secret tracking data. Explanation? Apple is tracking you to build its location database: " Apple already explained all of this back in July, 2010 when general counsel Bruce Sewell responded to questions from Congress about its location-tracking policies (letter embedded below). In that letter, Apple revealed that it had replaced the location databases it was using previously from Google and SkyHook Wireless with its own."

Lady Gaga issues apology for using the word "retarded".

Meghan McCain kisses Donald Trump's ass, and likewise.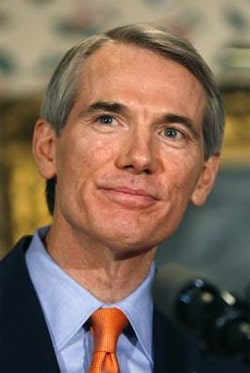 Planned commencement address by anti-gay Ohio Senator Rob Portman generates huge protest at U. of Michigan Law School: "Hundreds of Law School students have expressed their opposition to U.S. Sen. Rob Portman (R–Ohio) as the Law School's graduation ceremony speaker on May 7. The students have voiced their opinions to the school's administration through letters and meetings throughout the past week and have communicated their disappointment with the choice primarily because of Portman's record of voting against LGBT rights."

Watch:  Adam Levine, Blake Shelton, Christina Aguilera and and Cee Lo Green, the hosts of The Voice, team up for rendition of "Crazy".

New show on the world of competitive bearding. But why isn't Charlie Crist involved?

Protestors at Obama fundraiser sing song calling on president to "free Bradley Manning": "The woman was escorted out of the room by two White House aides, with Obama commenting 'that was a nice song,' as she finished singing. As she was being led out, she said: 'Free Bradley Manning. I'm leaving. I hope I don't get tortured in jail.'"

LOGO's A-List gets some new cast members.

Chris Hemsworth is a tall drink of Slurpee.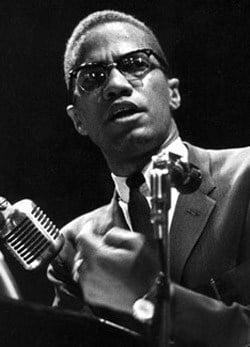 Daughter of Malcolm X ends NPR interview after questioning about father's alleged relationship with an older man.

Equality Utah plans educational campaign for southern Utah to share information about discrimination and other issues faced by the lesbian, gay, bisexual and transgender community.

London pub John Snow shuts its doors for the second time over planned kiss-in.

UK lesbian couple turned away from Brighton hotel for being gay: "Rebecca Nash, 22, and Hope Subbings, 19, said they booked a double room at the Brunswick Square Hotel but when they arrived they were told it only accepted straight couples and families."

Is Bethenny Frankel the most successful reality star ever? "Any other day, her animated tangent about frugality might have seemed unremarkable, but this week Frankel was celebrating the acquisition of her Skinnygirl cocktail line (featuring a 100-calorie margarita) by the world's fourth-largest spirits company, Fortune Brands' Beam Global — which distributes the likes of Jim Beam bourbon and Sauza tequila — for a price tag insiders have placed at $120 million."