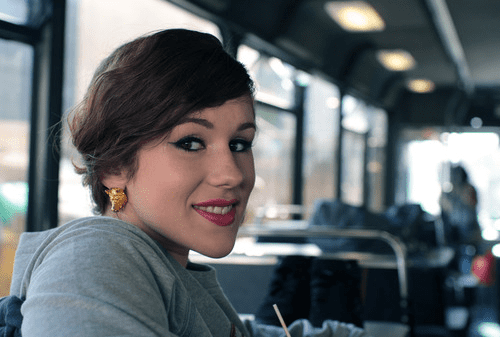 Norman Brannon is a pop critic, musician, and author based in New York City. He presents a weekly music update here on Towleroad and writes regularly at Nervous Acid.  
Follow Norman on Twitter at @nervousacid.
COMING OUT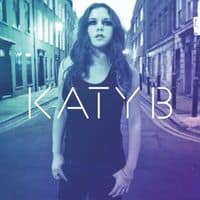 Katy B's 2010 single "Katy On A Mission" was one of dubstep's first real commercial success stories, but it was also a curious testament to the idea that the right chorus could turn even the most minimal of low-slung sub-bass-and-drum machine tracks into a Top 10 hit. For her debut album, On A Mission, Katy B stays loyal to the dubstep production team that introduced her — namely Geeneus, DJ Zinc, and Magnetic Man's Benga — but expands the sonic palette to include confident forays into funky house ("Movement"), UK garage ("Lights On") and big-room breakstep ("Witches Brew") while somehow maintaining a forceful underground aesthetic. The result is a diverse, albeit cohesive dance record befitting of Katy's London pirate radio beginnings — sans the hyperexclusivity. Which is to say that On A Mission is innovative, but not obscure; accessible, but with the door half-open.
START WITH: "Perfect Stranger" / "Broken Record"
Also out today: Ponytail — Do Whatever You Want All The Time (We Are Free), TV On The Radio — Nine Types Of Light (Interscope), k.d. lang and the Siss Boom Bang — Sing It Loud (Nonesuch), Low — C'mon (Sub Pop), Vivian Girls — Share The Joy (Polyvinyl), Panda Bear — Tomboy (Paw Tracks)
THE DISPATCH:

 Pet Shop Boys release their latest single today: "Together" is backed by new versions of the Dave Clark Five's "Glad All Over" and "I Cried For Us" — a song originally performed by Kate & Anna McGarrigle. Remixes by Grum and Ultrabeat round out the single's digital package, in addition to this remix of "Together" by Pepptalk — available for streaming below.

 Back in March, Imogen Heap announced that her forthcoming fourth solo album would be a wide-scale collaborative effort with her fans: Using the SoundCloud platform, contributors sent in almost 800 samples and other source materials; the first result of which was released this week. "Lifeline" features the sonic contributions of 36 fans, and is available now as a free download. A paid digital bundle featuring artwork, instrumentals, and a video is also available from her site.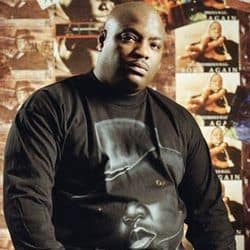 Mr. Cee is a certifiable hip-hop legend — the DJ for lyrical pioneer Big Daddy Kane, an executive producer and mentor to the Notorious B.I.G. So after last week, when Cee was arrested on public lewdness and indecent exposure charges with another man, the hip-hop community has been forced to deal with the homophobia among its ranks in an unprecedented way: "As Power 105's Charlamagne Tha God noted when he wasn't making light of the situation and turning it into grist for the ratings mill: 'The hip-hop community … is homophobic for no good reason; and this wouldn't even be an issue if he could be who he was, comfortably, without people judging him.'"

 Feminist punk icon and X-Ray Spex founder Poly Styrene may be in the hospital fighting breast cancer, but she is determined to promote her first new album since 2004's Flower Aeroplane: "It keeps me going," she told the Guardian in a recent interview. Generation Indigo is out on April 26, but its first taste, "Thrash City," is streaming now.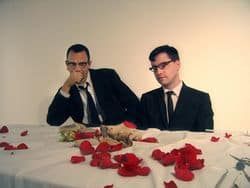 Partners in life (and former Björk collaborators) Matmos have announced a new collaborative effort with new media artists Christopher Willits and Nate Boyce. The resulting group, called Boyce + Matmos + Willits will release a four-song EP on April 26 called Subconscious Attraction Strategies.

 According to guitarist Russell Lissack, Bloc Party have ended their extended hiatus. The band is currently working on new material and plan to flesh out a new album in the fall.

 Lykke Li appeared on this week's episode of MTV Unplugged to perform stripped-down versions of a number of tracks from her new album, Wounded Rhymes, as well as a somewhat surprising cover of "Velvet" — the 2009 single by The Big Pink. "I felt there was a power ballad somewhere in there," she explained, "so I decided to bring it out." The entire show is streaming online now.
SOUND & VISION:
Death Cab for Cutie — "You Are A Tourist"
Death Cab for Cutie broke new ground this week when they announced that they'd be filming the video for the lead single to their new album in the form of a live broadcast on UStream. The final product — however it turned out — would be a permanent one, and lucky for them, it's absolutely stunning.
Shine 2009 feat. Paula Abdul — "So Free"
Here's one for the book of bizarre collaborations: Pop star and former American Idol judge Paula Abdul contributes a vocal to this retro-synth single by Finnish duo Shine 2009 and it actually kind of works! Unfortunately, Abdul sits out for the video, which — having been recorded to VHS cassette — boasts total nostalgic authenticity.
Owen Pallett — "The Great Elsewhere"
The latest single from Owen Pallett's third full-length album, Heartland, juxtaposes smartly orchestrated pop with lush, but minimal electronic soundscapes — the result as filmic as its panoramic video will attest. It's no wonder, then, that the Canadian songwriter/arranger will perform the entire album at the London Barbican with the Britten Sinfonia on May 8.
Hunx & His Punx — "Bad Boy"
The first video from their proper debut album, Too Young To Be In Love, is everything you could have hoped for in a Hunx & His Punx video: One-part late night cable access show, one-part episode of Sha Na Na, and one-part bonus scene from a John Waters movie — a zeitgeist trifecta if I've ever heard one.