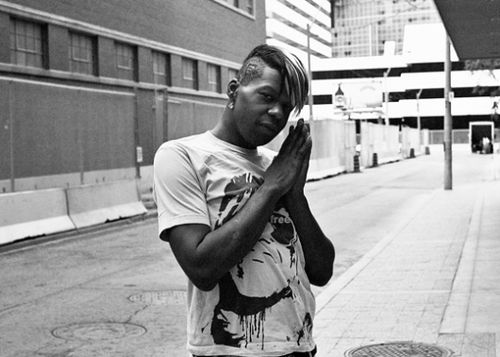 Norman Brannon is a pop critic, musician, and author based in New York City. He presents a weekly music update here on Towleroad and writes regularly at Nervous Acid.  
Follow Norman on Twitter at @nervousacid.
EXTENDED PLAY: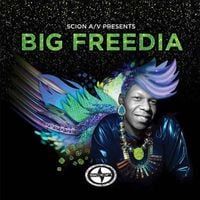 Big Freedia Scion A/V Presents: Big Freedia EP (Scion A/V)
New Orleans bounce star Big Freedia opens her first national release with a moment of gratitude. "I wanna thank all my fans and all my haters for making me famous," she says, and for a moment, it's easy to forget that Freedia is not technically famous. She is, of course, widely renown: For well over 10 years now, Big Freedia has become one of the more recognizable faces in "Sissy Bounce" — an unapologetically gender-queer strand of hip-hop best known for its rapid-fire lyrical flow and instructional song titles like "Walk Wit A Dip" or "Make Ya Booty Go" — and on Scion A/V Presents: Big Freedia, she resists the pull to transcend genre, preferring instead to stake her innovative claim. In that sense, "Almost Famous" is a self-defining bounce moment for Freedia — her relentless staccato vocal as aggressive as its beats — while the humorously titled "It's A Shame (Crazy Big Dunkey)" is essentially "Azz Everywhere" for 2011, paying homage to the "crazy big dunkey, oversized dunkey, itty bitty dunkey" that she commands you to shake. Not that music this carnal should preclude a sharp self-awareness: It probably isn't lost on Freedia that the very act of someone with a baritone not unlike that of Public Enemy's Chuck D calling herself "the Queen Diva" redefines existing notions of radical hip-hop without any need for S1Ws.
START WITH: "Excuse" / "It's A Shame (Crazy Big Dunkey)"
THE DISPATCH: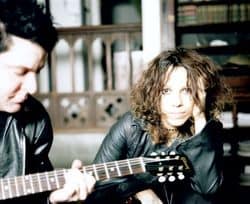 Former 4 Non Blondes frontwoman-turned-superstar songwriter Linda Perry has formed a new band called Deep Dark Robot. The recently released 8 Songs About a Girl is, according to the singer, a collection of deeply personal tracks surrounding a relationship gone bad: "Basically, I fell in love with a woman and really quick it turned into an emotional tsunami," Perry explains. "She ended up being an incredible muse."

 Arcade Fire played a surprise show in Haiti last week, but it was not exactly a typical setlist: In addition to eight of their own songs, the band covered Blondie's "The Tide is High" and Cyndi Lauper's "Girls Just Wanna Have Fun," among others. Esquire has the video.

 The always ebullient Matt & Kim quite brilliantly added a decent share of hip-hop to their already genre-bending style on last year's Sidewalks, and the risk is paying off: Outkast's Big Boi recently signed off on the collaborative "CameraBuggin" — an edit of their singles "Cameras" and "Shutterbug" — to be featured on the soundtrack for Morgan Spurlock's forthcoming documentary, The Greatest Movie Ever Sold.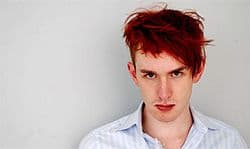 Following up on the release of his triumphant new single and video for "The City," Patrick Wolf has announced details for his upcoming fifth album, titled Lupercalia. The album will be released on May 30.

 Ladytron's Best of: 00-10 just came out last week, but a new album is already in the can: Gravity the Seducer will be released in the U.S. on September 12. According to the band's chief songwriter Daniel Hunt, the album is "more of a jump than the last album was, more ethereal and melodic, a touch more abstract in places than we've gone before."

 The Red Hot Organization have announced the line-up for Red Hot + Rio 2, the foundation's latest charity compilation to raise money for HIV/AIDS education and relief programs around the world. Due out on June 28, this year's installment includes contributions from Beck, John Legend, Bebel Gilberto, Dirty Projectors, Of Montreal, Seu Jorge, and Beirut — whose version of Caetano Veloso's "O Leãozinho" has already leaked. Next level alert: Zach Condon tackles the cover in Portuguese.
COMING OUT:
After the dismantling of the Promise Ring — a band whose next-big-thing status was perpetual and seemingly never-ending, but barely redeemed — there was a sense that singer/songwriter Davey von Bohlen was having a hard time trying to figure out how to do something new without completely divorcing himself from the band he helped establish, the band that helped establish him. Four records in with Maritime and he's finally figured it out: Human Hearts is somewhat of a spiritual successor to the final Promise Ring album, but where that album was dedicated to the heartland music that inspired them, this one makes for a more interesting, integrated affair. You'd think that Americana, '90s indie rock, and latent New Romanticism wouldn't make much sense on the same album — much less the same song — but, apparently, it's not only possible; it's shamelessly pleasurable.
START WITH: "Paraphernalia" / "Peopling Of London"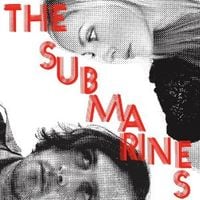 The Submarines' biggest pop cultural moment came in 2006, when the cast of Nip/Tuck lip-synched a version of their "Brighter Discontent" during the show's season finale that year, but even that's not their most fascinating trivia: One-half of the duo, singer Blake Hazard, is also F. Scott Fitzgerald's great granddaughter. Regardless, on their third full-length, Love Notes/Letter Bombs, the Los Angeles couple — who fell in love, broke up, and then got married when they realized all their songs were about each other — adopt a slightly harder edge to their otherwise gentle pop, focusing more on the tension than the bliss. There's also a welcome initiation for the band into electronic music: With all respect to Kanye, the arresting techno-pop of "Tigers" is probably what being heartbroken with an 808 drum machine really sounds like.
Also out today: Justin Vivian Bond — Dendrophile (Whimsy Music), Daft Punk — Tron: Legacy Reconfigured (Disney), Matthew Dear — Slowdance EP (Ghostly International), The Kills — Blood Pressures (Domino), Various Artists — Priscilla: Queen of the Desert, Original Broadway Cast Recording (Rhino)
SOUND & VISION:
Win Win — "Interleave" (feat. Alexis Taylor)
The brainchild of Spank Rock's XXXChange, Win Win — his collaborative effort with Chris Devlin and video artist Ghostdad — released the clip for their self-titled debut album's lead single "Interleave" this week. Hot Chip's Alexis Taylor handles vocal duties and gets pixelated for this vintage digital homage.
The Pains of Being Pure at Heart — "Heart In Your Heartbreak"
One of the less aggressive songs from the Pains' excellent sophomore release, Belong, gets a playfully bellicose video about theft, bondage, and rock 'n' roll. But mostly, it's just awesome to see keyboard player Peggy Wang in that bizarre kindergarten school teacher outfit.
The Dø — "Too Insistent"
They're French and Finnish, but they sing in English: You can't accuse The Dø of not being a worldly bunch. "Too Insistent" is the new single from Both Ways Open Jaws — which is as elegantly understated and sophisticated a pop record as you're likely to hear all year. Fans of Lykke Li, take note.
Diamond Rings — "It's Not My Party"
Toronto songwriter John O'Regan released Special Affections — his debut album as Diamond Rings — to great critical acclaim last year, and since then, there's been a slow but steady groundswell of devotion for his androgynously glam alter-ego. This week, one of the album's standout tracks gets a desolate, but empathetic visual treatment. "You would cry too if it happened to you," goes the lyric, and the graphic images make the case: There is no schadenfreude here.