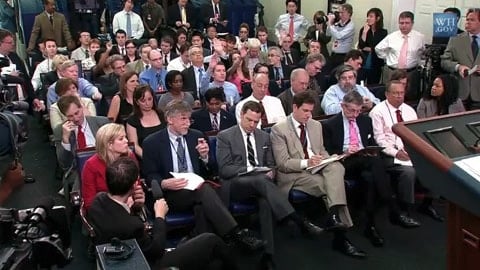 Prompted by a question from the Washington Blade's Chris Johnson, White House Press Secretary Jay Carney indicated that Obama would not be issuing a list of promises to the LGBT community as he did during the 2008 election campaign.
Said Carney during a briefing yesterday: 
"I don't anticipate reissuing a list.  I think his position on a number of issues has been clear and his accomplishments on a number of issues have been clear.  So as is true with a number of the goals he set forward during his campaign and in the first two-plus years of his administration, remains those that are unfinished.  As he's been saying a lot lately we still have a lot of work to do and we're not done yet.  And so I think that he will remain committed to a number of policy objectives that haven't been achieved yet."
Carney continued that the President "remains committed" to the agenda of LGBT issues he has already set forward.
Watch, AFTER THE JUMP…