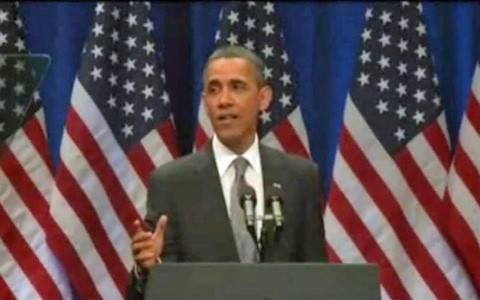 At last night's Obama fundraiser in San Francisco, the President was briefly interrupted by an audience member who yelled out "gay marriage" while Obama was talking about unfinished business.
The President paused, and repeated in response to the interjection, "our work is not finished." The response got a large round of applause and cheering.
It is time for the President to come out for full marriage equality.
Watch, AFTER THE JUMP…