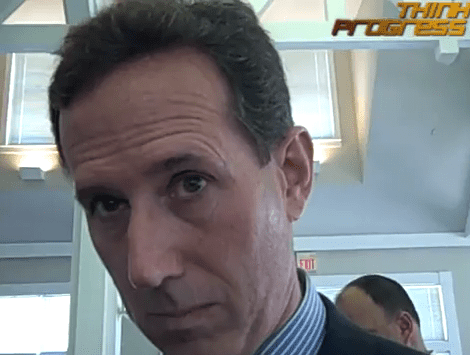 Rick Santorum, who earlier this year said marriage equality is unnatural, apparently had nothing do to with the creation of his own presidential campaign slogan. Yesterday, during a stop in New Hampshire, Santorum admitted to Think Progress he had nothing to do with the the slogan, "Fighting to Make America America Again," and also had no idea that it was lifted from a poem written by the gay poet Langston Hughes titled "Let America Be America Again."
He further clarified: "The folks who worked on that slogan for me didn't inform me that that's where it came from, if in fact it came from that."
Watch him stumble over his words, AFTER THE JUMP.