West Point rejects readmission of lesbian cadet Katherine Miller, who left last year because she said she could no longer lie about her sexuality.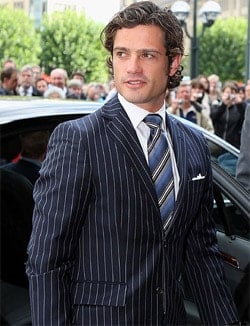 Royal alternative.

Check out the trailer for the UK's adaptation of Jersey Shore!

Twenty-year-old gay Utah man attacked outside of Club Pure in Salt Lake City: "The assault is being treated as a hate crime. Jordan Corona said he left the club on Saturday morning at 2 a.m. and was walking to his car, which was parked near the back of the building, when several people attacked him from behind. He said all he could remember after that was waking up with police surrounding him. He did not get a view of his attackers."

Kylie Minogue releasing digital EP.

Fight Back NY, the LGBT organization that has been going after anti-gay senators, is up for a Webby award.

LGBT community divided over Pride March in Northampton, Massachusetts: "It's gotten extremely conservative," said Gerry Scoppettuolo, a gay man who helped organize the first Northampton march in 1982. "There's no political messaging. It's a virtually all-white enterprise. I find it a radical departure from what Pride is supposed to be."

 Rosie O'Donnell cancels stay in Trump Chicago property.

A Socialite's Life chats with the winner of RuPaul's Drag Race!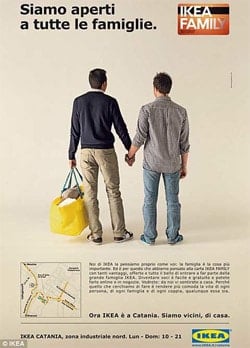 Italian minister rips gay IKEA ad: "I find it serious and in bad taste that a Swedish multinational comes to Italy to tell Italians what they should think," Secretary of State for family policy Carlo Giovanardi said in a television interview.

UK Catholic charity's appeal for exemption from equality laws rejected: "Catholic Care, which is based in the Diocese of Leeds, has spent more than two years arguing it will have to give up its work finding homes for children if it has to comply with recent equality regulations which prohibit discrimination against same-sex couples wanting to adopt."

James Franco accepted into University of Houston's creative writing doctoral program.

Federal judge rules in favor of gay Ohio worker: "The ruling involves Shari Hutchinson, a lesbian who works for the county child support enforcement agency. Hutchinson sued the county in 2008, claiming she was denied promotions based on her sexual orientation, and that administrators retaliated against her when she complained."

The cast of Moulin Rouge is reuniting for an MTV special.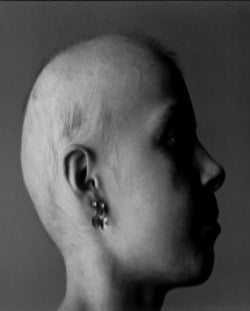 A chilling look at the horrific legacy of the Chernobyl disaster.

Johnson & Johnson turning its back on AIDS patients: "Johnson & Johnson, which holds patents on three key new HIV drugs desperately needed throughout the developing world, has so far refused to license these patents to the Medicines Patent Pool."

AP on the new Thai lesbian chic: "Thai newsstands now carry 'Tom Act,' the country's first lesbian lifestyles magazine. A popular new clothing store in Bangkok touts itself as the first for 'Tomboys,' the Thai term for the more conspicuous members of the lesbian community who act and dress like men."

Lobsang Sangay elected exiled Tibetan leader: "A Harvard University academic has been elected prime minister of the Tibetan government-in-exile and will take on the political role previously played by the Dalai Lama."