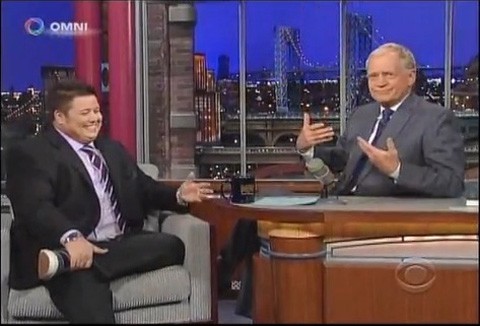 We spend a lot of time dinging late night hosts for disrespectful questions and unfunny jokes about LGBT people.
So, it deserves noting when they deliver a lengthy, warm, respectful, funny, adult interview about complex issues, such as the one David Letterman gave to Chaz Bono last night about his transition. Chaz's ability to communicate his story should be lauded as well.
Says Letterman: "Thank you for your patience. I learned quite a lot." As did his audience, I'm sure.
Watch, AFTER THE JUMP…
(thanks to our tipster matt)
In related news, The Advocate has a cover story on Chaz.