Six species of baleen whales detected in New York waters.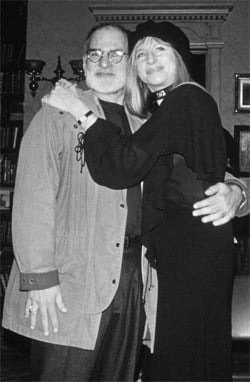 Yesterday, Steve posted about the ongoing war of words between Larry Kramer and Barbra Streisand over the film adaptation of A Normal Heart. Now, Streisand has posted a new, lengthy message on her official website in response: "I've endured Larry Kramer's outbursts in the past, not wishing to dignify them with a response. But at a time when we are all pulling together to achieve such giant steps toward gay equality, it is anguishing to me to have my devotion to this cause so distorted…"

Watch: Meredith Vieira tearfully says good-bye to the Today show.

Bay Citizen: Straight drunks invading the Castro. 

Advocates call Mexican gay activist's death "an assassination". "His body was discovered Wednesday 4 May in the centre of the city covered in bruises, apparently caused by stones."

Dutch minister of finance Jan Kees de Jager comes out of the closet: 'Lots of positive reactions… thank you for that. Indeed it is not an issue, but not a secret either,' De Jager said later using the microblogging service Twitter. 

Russell Brand caught in his tighty-whities: "I'm in Miami. I can't do coke so I'm snorting ground up espadrilles."

Not even corrective elbow surgery for a sports injury will stop model Chad White from turning on those killer looks.

David Mixner has five questions for Gavin Creel.

Man attacks cockpit on Chicago to San Francisco flight, is subdued: "The man, who had a Yemeni passport, was yelling unintelligibly as he brushed past a flight attendant about 10 minutes before American Airlines Flight 1561 was due at San Francisco International Airport Sunday night, Sgt. Michael Rodriguez of the San Francisco police said. A male flight attendant tackled the suspect, and other crew members and a couple of passengers aided as the suspect banged on the cockpit door."

Grounded: Florence, Italy mayor revokes Jersey Shore permits as cast prepares to take off from Newark airport.

Male model fix: Alexandre Cunha.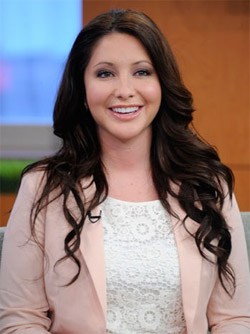 Bristol Palin gets reality show: "BIO has ordered ten half-hour episodes of an untitled show starring Sarah Palin's  20-year-old daughter as she moves from Alaska to Los Angeles with her son, Tripp, 2, to work at a small charity in need, David McKillop, Executive Vice President of Programming for A&E and the BIO Channel, announced Monday."

Cher from Clueless is a mom.

PRI: Tony Kushner on his new play, The Intelligent Homosexual's Guide to Capitalism and Socialism With a Key to the Scriptures.

Prince Harry and a puppy.

The Daily Beast on Tony Kushner and the CUNY controversy: "On American campuses, Israel feuds are nothing new. But CUNY's decision to deny playwright Tony Kushner an honorary degree—and now perhaps reinstate it—is cutting edge. It is cutting edge because the debate over Kushner's degree is, at heart, a debate over whether people who want Israel to be a secular rather than a Jewish state can be tolerated in public life. That's a debate that Americans, and particularly American Jews, haven't had since the 1940s. But it's returning in a big way."