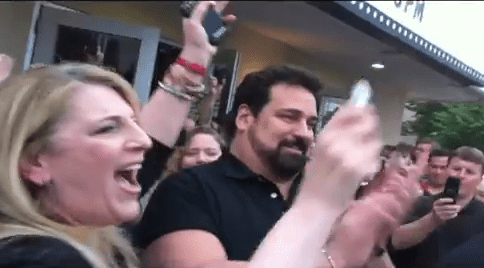 When those endlessly protesting bigots at the Westboro Baptist Church announced they would picket Lisa Lampanelli's show in Topeka yesterday, the comedienne promised to donate $1,000 to the Gay Men's Health Crisis for each member of the church who participated in the protest.
By the end of the night, a total of 44 of the haters had showed up and Lampanelli tweeted that she will give $44,000 to the AIDS service group in the church's name. The CEO of the Gay Men's Health Crisis said this about her unique strategy: "Lampanelli is holding up a mirror to bigotry and hatred, and reflecting back love and generosity."
Watch her along with pro gay supporters chant at the church protesters, AFTER THE JUMP.