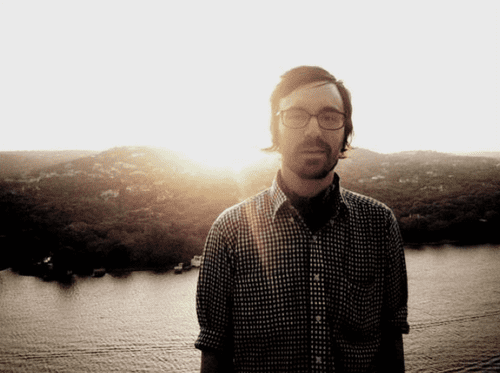 Norman Brannon is a pop critic, musician, and author based in New York City. He presents a weekly music update here on Towleroad and writes regularly at Nervous Acid.  
Follow Norman on Twitter at @nervousacid.
EXTENDED PLAY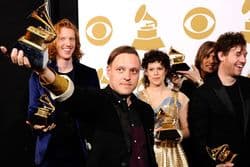 A few months ago, on the day before I began writing here at Towleroad, Andy opened the floor to our readers for suggestions concerning what you'd like to see more of in our weekly music column. Several ideas came through, and I hope I've been good at listening, but one of the more interesting, and perhaps even surprising requests — seemingly echoed by many of you — came for an increased coverage of unsigned and obscure artists. I say "surprising" if only because the very nature of this category has changed so much in the last ten years — when major labels began their downward spiral in cultural relevance and the Internet became music's great equalizer — that even the once-exclusive privilege of the music critic, who could ostensibly hear new artists before the general reader, has been dramatically revoked: Today, the Internet gives everyone equal access.
So what does it mean to be "unsigned" in 2011? Before the era of iTunes and MySpace, it was implied that if an artist was "unsigned," they simply hadn't been "discovered" yet; it implied that "discovery" — not by the population, but by the right person — was the only means by which one could achieve commercial success. This notion went largely unchallenged until the 1980s, when a group of independent labels and distribution networks surfaced to scaffold the emerging punk, hip-hop, and college-rock scenes — genres that, perhaps not coincidentally, went on to dominate the 1990s musical landscape. You could literally bookend the success of these networks over the last 20 years with two major events: When, in 1994, The Offspring sold more than 12 million copies of the wholly independent album Smash, and when, earlier this year, Arcade Fire — who remain signed to the North Carolina–based indie imprint Merge Records — took home the much-coveted Grammy award for Album of the Year. To say that "being signed" just doesn't have the same cachet it once did, then, is kind of an understatement.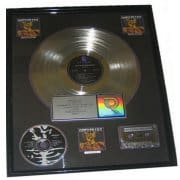 This past week, the hugely controversial (and admittedly politically questionable) Odd Future became the latest group to explicitly challenge the notion of "the unsigned artist." In the last year alone, the L.A.–based rap collective have recorded — and simply given away — more than a dozen mixtape albums, and on the strength of these free downloads scored the cover of Billboard magazine, became the subject of countless feature stories for publications like Spin and The New York Times, performed on the Jimmy Fallon Show with The Roots as their backing band, and even signed a production deal with Adult Swim for a TV show based on the group. When the time finally came to start thinking about preparing an album for commercial release, Odd Future proudly rejected offers from Diddy, Jay-Z, and virtually every major label on the planet to sign a distribution deal with Sony's RED division instead. "It's based on getting the … deal we've always envisioned that allows the group to 'sign themselves' to their own company and keep their masters," manager Chris Clancy explained in a press release. "They will have 100% creative control of all aspects of their music, art, and release schedule with no third-party participation in outside business. Freedom and ownership was the whole point." 
Of course, it could be argued that the success of Arcade Fire or Odd Future is still dependent on being heard by "the right person" — or perhaps by "the right blog" — and that the majority of us don't have the patience to really scout the Internet for developing talent. In that sense, the music writer's role has evolved into something of a curator as well as a critic: We get lost in the Internet rabbit hole so you don't have to! So because this week's new releases are comprised largely of veteran artists like Stevie Nicks, Beastie Boys, and Jennifer Lopez; established indie artists like Fleet Foxes and Architecture in Helsinki; or greatest-hits compilations by artists like Sade and Morrissey — whose careers we'll just assume you're familiar with — I've decided to dedicate this week's column to some of my favorite unsigned (or generally unheard) artists. This list is by no means a definitive excursion, but a goodwill effort: I hope you enjoy it.
JOHN LAMONICA
From what I can gather, John LaMonica used to be one of the Polyphonic Spree's, like, 184 members. He's better off without them: Having retired his Tiebreaker pseudonym at some point in the last year, LaMonica currently makes a particularly seductive brand of glitchy folktronica that is at once claustrophobic and panoramic, his airy falsetto deceptively intimate. He's just released a new album called Volunteers this week, but I've included the demo for "A Ghost" — an appropriately-titled song that, unfortunately, didn't make the cut. It's one of my favorite unsigned tracks so far this year.

A Ghost (Demo) by John LaMonica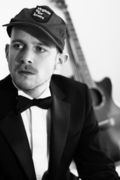 OWEN DUFF
The London–based Owen Duff is an openly gay singer-songwriter and all-around musical polymath who handles vocals, piano, guitar, cello, and percussion — in addition to engineering and production — for all his recordings. He's also an occasional conceptual artist, but don't let that scare you: Those of us who appreciate the more theatrical songwriting elements of Antony & The Johnsons or Rufus Wainwright will quickly recognize that same gift of balance in Duff: "A Boundary" transforms the Broadway dream-sequence into a three-minute pop song with what can only be described as deft craftsmanship.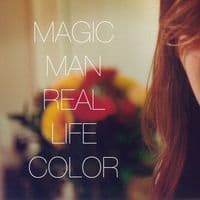 MAGIC MAN
"Monster" is one of many standout tracks on Real Life Color, the debut album by Boston's Magic Man which came out last year through Bandcamp and continues to be available using a pay-what-you-want model — "including nothing," they promise. Truthfully, it's worth a lot more than that: Magic Man walk the line between bleep and bombastic with a near-effortless grace held together by an audibly sharp acumen for pop melody. Try the ebullient "Like Sailors," for one, to see what Brian Wilson might sound like if he messed around with a sequencer.
MAGØ
Matt Gold is (at this second, anyway) more of a remix artist than a songwriter, but I thought I'd add him to the list to recognize the impossibly prolific stream of music that he's released so far this year: Magø's Soundcloud page offers almost 30 free tracks — including remixes for OMD, Zero 7, and Two Door Cinema Club — that display a sense of musicality that many dance producers lack. Gold's bass-driven deep house interpretation of Azure Ray's "Don't Leave My Mind" is one of his simpler works, but even that tells a story: Sometimes, restraint is a virtue.

Azure Ray — Don't Leave My Mind (Magø's Gold Coast Re-Work) by Magø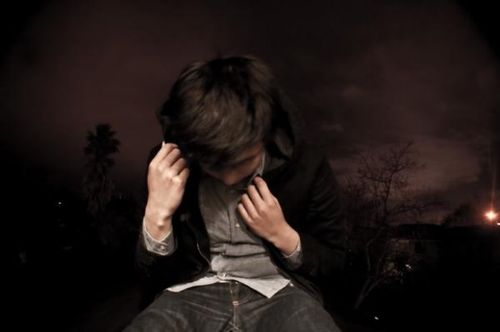 ROBOT SCIENCE
Under the name Robot Science, the somewhat enigmatic Charlie Yin creates complex electronic pop that draws from '80s electro and contemporary shoegaze-techno with a rare and insightful understanding of both. "Daggers," the opening song from his debut album on Bandcamp, Good Luck, is an incredible example of this: There is an accessible, radio-friendly quality to this track that makes you want to forget that hit singles generally need vocals. But then again, maybe it's time for some new rules.
SOUND & VISION: The Unsigned Edition
Dark Mean — "Happy Banjo"
It's actually somewhat insane to me that someone hasn't picked up on Canada's Dark Mean yet: Following last year's promising Music Box EP, the band released their debut self-titled album this week via Bandcamp — and it's stunning. "Happy Banjo" is as good as lead singles get, taking a maximalist approach to instrumentation that recalls Broken Social Scene or Wilco at its best. If I can start gushing over any one band this week, it's this one.
Falcatross — "Sprung (Festival of Ramps)"
The former multi-instrumentalist for Clem Snide, Pete Fitzpatrick struck out on his own this year with a self-released album called Sprung and this somewhat adorable video for its title track. Oddly, the dry-erase board animation actually depicts Fitzpatrick with uncanny verisimilitude.
The Title Sequence — "Payday"
This London–based duo are twee in the way that, say, Kings of Convenience are twee: the gentle European affectations, the playful lilt of the vintage drum machines, the sense that you could really sit down for a cup of hot cocoa with them. The Title Sequence have a free EP available now on Bandcamp if this video for "Payday" moves you — and it probably will. If they're not positioning themselves to be the Band Most Likely to Drink Hot Cocoa With You, you'd never know it from this clip.
Freelance Whales — "Generator ˆ First Floor" (Live on the L Train Platform)
They're not unsigned anymore, but when they were, Freelance Whales were as well-known in the New York City subways as they were in the nightclubs: Before signing to Frenchkiss last year, the Brooklyn–based band often showed up on the L train platform in Williamsburg for an impromptu performance, and this video — with cameos by arriving and departing trains! — says something about the state of the unsigned artist: Which is, really, that you can make people listen. Sometimes, you're only as obscure as you want to be.