Lez Get Real makes note of an April 13 memo issued to Navy chaplains which says that in states where it is legal, Navy chapels can be used for same-sex marriages, and Navy chaplains are allowed, though not required, to perform those ceremonies.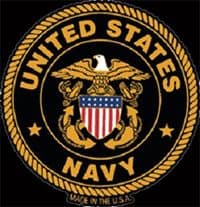 Citing "additional legal review" by Navy attorneys, the Chief of Navy Chaplains, Admiral Michael Tidd said the Navy "has concluded that, generally speaking, base facility use is sexual orientation neutral."
"If the base is located in a state where same-sex marriage is legal, then the base facilities may be used to celebrate the marriage," added Tidd.
The admiral's memo also gives Navy  chaplains permission to marry same-sex couples – but would not force them to perform ceremonies if those ceremonies are not within the chaplains religious beliefs.