What do the recent revolutions in Northern Africa mean to the gays and lesbians in Egypt and Tunisia?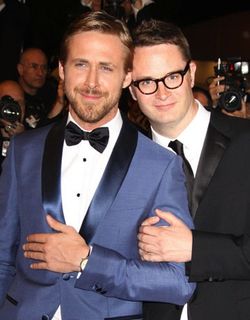 Director Nicolas Winding Refn cozies up to a dapper Ryan Gosling at Cannes.

Looking a little less cozy, Janet Jackson and her boyfriend also take in Cannes.

Get read for a powerful trio to perform together at the Billboard Music Awards tomorrow night: Britney Spears, Rihanna and Nicki Minaj.

Parents decide not to reveal their baby's gender to anyone outside of their immediate family: "When Storm was born, the couple sent an email to friends and family: 'We've decided not to share Storm's sex for now — a tribute to freedom and choice in place of limitation, a stand up to what the world could become in Storm's lifetime (a more progressive place?).'"

The reward for information related to the anti-gay arson crime that killed eight horses last month has now grown to $22,500.

Sean Combs has changed his name yet again. You can start calling him Swag – for now.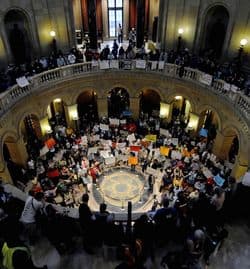 With just mere days left in the legislative session, both Marriage equality supporters and detractors fill the state capitol in Minnesota today.

"It's OK to Say Gay" rally to take place at Tennessee Valley Unitarian Universalist Church in Knoxville tomorrow at 2pm.

California Governor Jerry Brown declares tomorrow the second annual Harvey Milk Day.

Some companies paying for gay and lesbian employees' health care tax – something that heterosexuals are not charged.

Starting Monday, the NYT presents a new feature that documents teenagers coming out: "The New York Times embarked on the project "Coming Out," which begins Monday, as an effort to better understand this generation's realities and expectations, and to give teenagers their own voice in this conversation."

Gay rights hero Joseph Norton to be honored in Albany tomorrow.