Terrence Malick's new film The Tree Of Life wins the Palme d'Or award at the Cannes Film Festival.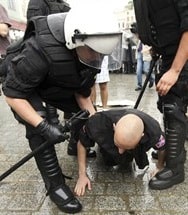 14 people arrested in Poland after 150 anti-gay protesters try to disrupt a gay pride parade in that country.

Is this a sign that Sarah Palin will run for president?

Director Nicolas Winding Refn just can't keep his hands off of Ryan Gosling

The FDA approves the first new HIV drug, called Edurant, in three years: "The new medicine may still find a niche among patients who don't respond to Atripla or can't tolerate its side effects."

Republican state representative Frederick Ladd Wintle arrested after pulling a gun on a reporter he mistakenly thought was a drug dealer.

Kelly Clarkson to release new single in July.

Blogger snags interview with his "man crush"; prime minister Vladimir V. Putin.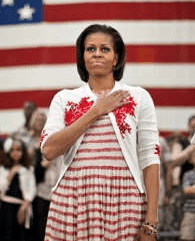 Michelle Obama alludes to gay families in speech to graduates at West Point: "I ask you to remember that family has always been a centerpiece of our American story. No matter how you've grown up, no matter how you define family, all of you have someone in your life who believed in you and pushed you."

Japan kicks Russell Brand out of the country.

Academy Award-winning songwriter who penned "You Light Up My Life" found dead in apparent suicide.

Freshly out news anchor Don Lemon: "It's time for us, especially black people, to stop trying to pray the gay away and to get on our knees and start praying that the discrimination of gay people ends."

Michael Bublé gives marriage with the same woman another shot.

Scottish politician calls the exclusion of openly gay ministers in the Church of Scotland "old-fashioned prejudice masquerading as morality."