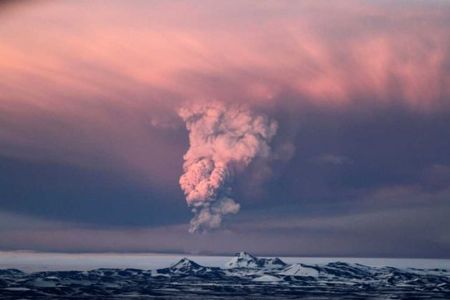 Just over a year after the eruption of Iceland's Eyjafjallajokull volcano caused massive air traffic disruptions, another one in that country has started spewing ash, resulting in the closure of at least one aiport.
"In an announcement, Isavia, the Icelandic company that operates that nation's airports, cited airborne ash as the reason for closing Keflavik International Airport (KEF), which serves Reykjavik, the capital. It said a 'danger area has been established for all instrument flying that includes the upper approach airspace' for Keflavik and also the smaller Reykjavik Airport (RKV), which serves domestic flights."
NASA has released impressive satellite images of the eruption: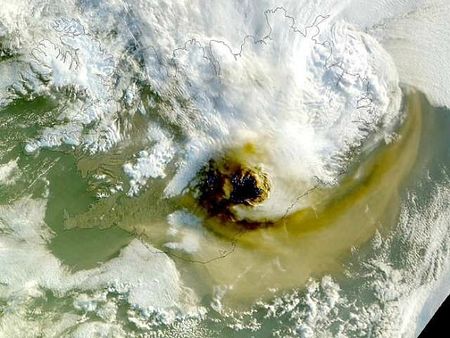 The volcano, named Grímsvötn, last erupted in 2004 and is not expected to have the same effects as Eyjafjallajökul last year. Video of the new eruption, AFTER THE JUMP.