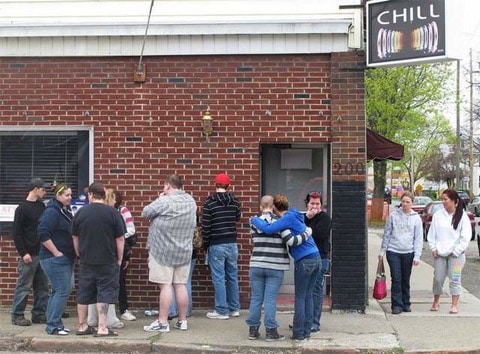 (image star gazette)
Police have made an arrest in the weekend shooting death of a beloved Elmira, NY gay bar owner and activist.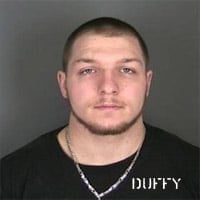 The Star Gazette reports:
Clinton "Billy" Lewis, 53, was shot around 3 a.m. Sunday in his home at 702 N. Main St. in the city, according to a news release from Elmira police.
Officers found Lewis inside after responding to a report about a gunshot victim, police said.
Lewis, who did not live by himself, was transported to Arnot Ogden Medical Center, where he was pronounced dead a short time later.
Lewis owned Chill, a gay bar and club at Main and Fifth streets, across from the apartment house where he lived, and helped organize gay-pride events in the Elmira area in the past.
A suspect fled the scene but has reportedly been arrested and charged with murder. Bar patrons and friends mourned Lewis' death on Sunday outside his bar. 
WETM reports: "Elmira police arrested 20 year old Louis Duffy of Horseheads and charged him with murder…Duffy was arraigned in Elmira City Court and is being held in the Chemung County Jail without bail. The weapon used in the crime was recovered by police. Police said Lewis and Duffy were acquaintances."
There is no word yet on the motivation behind the killing.