Could Rep. Tammy Baldwin (D-WI) soon be the first openly gay U.S. Senator?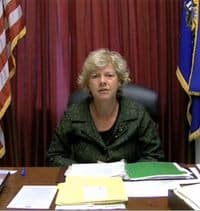 Perhaps:
Sources close to Rep. Tammy Baldwin, D-Wis., have told the Gay & Lesbian Victory Fund she is very likely to run for the U.S. Senate seat now occupied by Sen. Herb Kohl, who has decided not to run for reelection in 2012.  If Baldwin runs and wins, she would become the nation's first openly LGBT member of the U.S. senate.
"This would obviously be a top priority for us.  Tammy Baldwin has been an outstanding congresswoman, and she'd be an outstanding senator," said Chuck Wolfe, president and CEO of the Gay & Lesbian Victory Fund, which has endorsed Baldwin repeatedly.  In 1998, when Baldwin became the first openly LGBT candidate to win election to the U.S. Congress as a freshman, the Victory Fund raised nearly a quarter million dollars for her campaign.
Developing…