Equality Matters' Kerry Eleveld: Right-wing "family" group fuels homophobia at UN.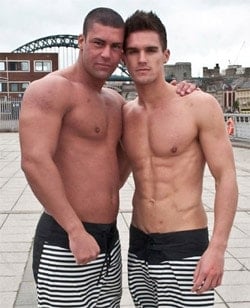 The UK's Jersey Shore clone premieres.

Equality Maryland faces possible shutdown over financial issues.

Christopher Meloni leaving Law & Order SVU.

NY ESPN radio host Jared Max talks about his coming out: "If I didn't do it today, I might not have done it for a really, really long time. Thank God I did it today. If I'd only known all the fear and anxiety could disipate by taking care of this. It was weird how easy it was to do this today. I couldn't believe how easy it was. What a schmuck I am for waiting so long."

Croatian soccer federation president Vlatko Markovic appeals fine for anti-gay remarks.

Jersey Shore's Ronnie assaults The Situation in Italy.

Ryan Reynolds Green Lantern: Got Milk?

Chris Hardwick planks George Takei.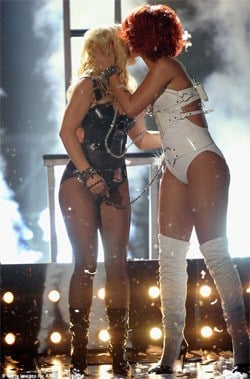 Parents group targets ABC-Disney over Rihanna Britney kiss at Billboard Music Awards.

Senator Al Franken speaks out against Minnesota's anti-gay marriage amendment: "Every Minnesotan deserves dignity and equal treatment under the law, and our state's same-sex couples should have the same right to marry as anyone else — period. This amendment would do nothing more than write discrimination into our state's constitution and add to the barriers same-sex couples already face to the full recognition of their families. I'm hopeful that common sense and compassion will prevail and that this amendment will be defeated."

Will you help Keep The Lights On?

Anti-gay pastor Bradlee Dean, who spoke out in support of Minnesota marriage amendment, now wants money from his supporters for a publicist: "the liberal-biased media has taken this a step further and initiated a full-scale character assassination, attempting to inflict serious damage to the ministry and my reputation."

CLIPS: Taylor Lautner visits Jimmy Kimmel live.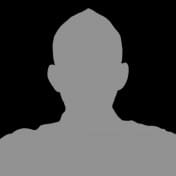 TIME Magazine's Officer X pens second blog about objections by military chaplains to same-sex marriages on military bases. "It may surprise people who don't know me very well to learn the religious preference on my ID tags reads 'Roman Catholic' and that I pray to God every single night. The act of me getting married should be considered no more 'hostile' to a chaplain of another faith than any of the other differences between how we practice our two religions." Here's more on the letter from the chaplains.

Vladimir Putin defends his macho, shirtless escapades.

Andy Samberg and Justin Timberlake were afraid to approach Lady Gaga about '3-Way' skit: "I wish that they filmed the backstage scenario as both Justin and Andy Samberg tried simultaneously to pitch this idea to me and they both choked on the way in."