In an interview with the AP, Defense Secretary Robert Gates suggested that "if the top officers of each service recommend moving ahead on the repeal before the end of the month" he would endorse it: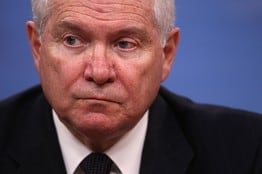 The move to end the ban on gay services could be one of Gates' final acts as defense chief.
More than a million U.S. troops have been trained on the new law that repealed the 17-year-old ban on gays serving openly in the armed services, and Gates said the instruction has gone well.
"I think people are pretty satisfied with the way this process is going forward," he said. "I think people have been mildly and pleasantly surprised at the lack of pushback in the training."
If the repeal is certified by the end of the months, troops could be serving openly as soon as September.