HRC: House lawyers step up defense of DOMA.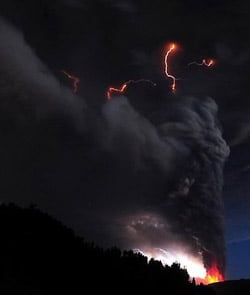 A stunning set of images of Chile's Puyehue volcano.

Text at the movies? Don't do it at this theater.

Arizona Governor Jan Brewer selects DOMA defender attorney Paul Clement to defend the state's SB 1070 immigration law.

The next phase of interactive advertising: billboard video games?

Second Louisville church declines to sign marriage licenses until gay people can marry.

Female U.S. leaders meet with Cuban President Raul's daughter and gay rights activist Mariela Castro: "The U.S. group talked with Mariela Castro, head of the island's National Sexual Education Center and a champion for gay rights. They were shown a report on Cuba's recent campaign against homophobia, though reporters were not allowed to remain for the presentation."

A preview of Britney Spears Femme Fatale tour.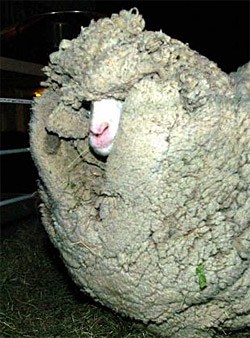 New Zealand mourns loss of woolly sheep Shrek.
Death-defying fly-by recorded.

Saugatuck, Michigan considers adding coming out video to sex education classes to combat anti-gay bullying.

Sharks enjoy AC/DC.

Court hears rape charges against UK police officer and former Mr. Gay UK: "Pc Mark Carter, 28, is alleged to have dragged one man by the hair, punched him, bit his shoulder and raped him in a hotel room. The alleged rape victim then fled the hotel by a fire escape, a jury at Leeds Crown Court was told."

Kellan Lutz takes a shirtless jog.

Conservative gay groups oppose Gary Johnson's exclusion from New Hampshire debates: "What's particularly interesting is the nature of the groups that are supporting Johnson's invitation: Both the New Hampshire Young Republicans and GOProud, the Republican gay-rights group, have condemned Johnson's exclusion. Both emphasized the unusual move of excluding an experienced and respected politician from the debate, while extending invitations to less experienced candidates with greater name recognition."

WATCH: NKOTB and BSB take over the Today show.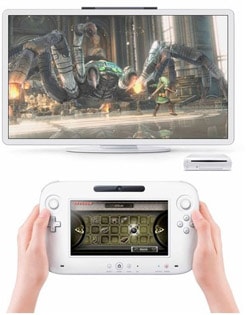 Nintendo unveils successor to the Wii.

Glenn Beck to charge monthly subscription for daily talk show online. NYT: "I think we might be a little early," Mr. Beck said of his plan for the Internet network, called GBTV, which will cost $5 to $10. "But I'd rather be ahead of the pack than part of it."

Gay sauna to open in Derry, Northern Ireland.

Shania Twain and Taylor Swift recreate Thelma & Louise.

A first look at the Archie comics gay spin-off, Kevin Keller.

Former Pennsylvania Congressman and 'DADT' repeal champion Patrick Murphy visits Fire Island: "Murphy enlisted in 1993, the same year 'don't ask, don't tell' became law. He categorized the Clinton-era policy and especially the discharge of gay Arabic linguists in Iraq as 'personally and professionally offensive.' … 'I've seen so many great leaders get thrown out because they happen to be gay, not for anything for misconduct and I was going to champion what was right for our military and also what was right for our country,' said Murphy.