The Eagle Forum Collegians, a group that promotes conservatism across college campuses in the U.S., invited a few 'tea party' favorites to speak to them yesterday. Not surprisingly, politicians' speeches consisted of bigoted hate about gays and lesbians.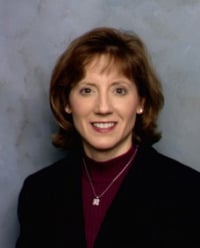 Missouri House Republican Vicky Hartzler was up first and made a tired, absurd argument against same-sex marriage by comparing it to polygamy as well as incest and pedophilia:
"Why not let an uncle to marry his niece? Why not let a 50 year-old man to marry a 12-year old girl if they love each other and they're committed? So pretty soon if you don't set parameters, you don't have any parameters at all, the license means nothing, the marriage means nothing….we're saying marriage is between a man and a woman. it's not a right in the Constitution as far as that goes either."
Last year, Mother Jones asked if Hartzler was the most anti-gay candidate in America due to her strong opposition to marriage equality, hate-crimes laws, and the repeal of "don't ask, don't tell."
Florida Congressman Allen West also spoke to the crowd saying "the term 'gay marriage' is an oxymoron" since marriage is only 'for creating new life.'"
Watch both Hartzler and West spew their hate, courtesy of Right Wing Watch, AFTER THE JUMP.