Clarence Clemons dies at 69 after suffering stroke last week.

NYC Mayor Michael Bloomberg's mother dies at 102: "Today, my sister, Marjorie, and I lost our mother, Charlotte, after an extraordinary 102 years of life. As the center of our family, our mother's unimpeachable integrity, fierce independence, and constant love were gifts that profoundly shaped our lives and the lives of so many who knew her."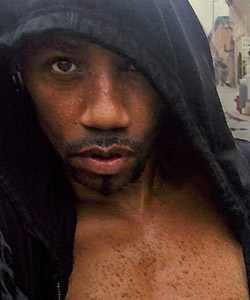 Writer, blogger, and activist Taylor Siluwé dies of cancer at 43.

Ryan Gosling has a hipster dog.

PrideFest in Denver sees more families.

Neil Patrick Harris and David Burtka celebrate Father's Day.

VIDEO: Broadway Bares XXI gets cheeky in NYC.

1,000 march in Tijuana Pride.

amfAR Research Consortium on HIV Eradication (ARCHE) announces second round of grants: "After just one year of bringing these researchers together and encouraging them to share their data and insights, we've seen great strides in our collective understanding of how HIV could potentially be eradicated," said amfAR CEO Kevin Robert Frost. "There is more hope than ever that we're on the right path to a cure for HIV/AIDS, and amfAR is proud to be at the forefront of accelerating those research efforts."

TRAILER: The new Muppets flick.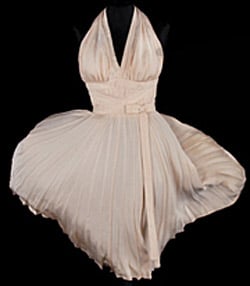 Marilyn Monroe's Seven Year Itch dress sold for $5.6 million.

Miss California Alyssa Campanella crowned Miss USA following answer in support of medical marijuana: "The other three remaining contestants fielded questions about whether burning religious books should be protected speech (Miss Tennessee said no), whether bullies should be prosecuted if their targets kill themselves (Miss Alabama said yes) and how publicly wronged wives should respond ("Stay positive and find someone who really, truly loves you," Miss Texas said)." 

Imogen Heap to release '3-D' single.

Is Google hiding its support of Gay Pride? "Instead of boldly declaring its support of Gay and Lesbian Pride Month, Google added a rainbow to the end of its search bar. But it only appears when certain queries are entered. 'Gay' does the trick, as does 'lesbian' and 'transgender.' But try even the slightest modifications to those terms — 'transgender pride,' 'lesbian empowerment' — and the rainbow disappears as though it was never there." 

Male model fix: Elia Cometti.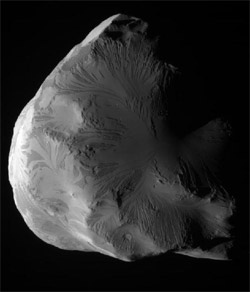 Cassini probe captures Saturn's moon Helene in fly-by.

Andrew Garfield and Garrett Hedlund take a shirtless walk on the beach together.

The Christian Post asks a really dumb question about marriage equality. 

Bristol Palin alleges that Levi raped her: "She awoke in her tent, alone, with no memories of what had happened as Johnston 'talked with his friends on the other side of the canvas.' She had vowed to wait until marriage. And she had lied to her parents about where she was going."

AP: Methodist clergy risking careers to defy same-sex marriage ban. "The Rev. Amy DeLong of Osceola in western Wisconsin faces a three-day trial starting Tuesday in Kaukauna on two charges: violating a church prohibition on the ordination of "self-avowed practicing homosexuals" and marrying a lesbian couple. The jury for the church trial will be selected from a pool of Wisconsin United Methodist clergy. A total of 13 clergy will be chosen to serve during the trial and penalty phase."