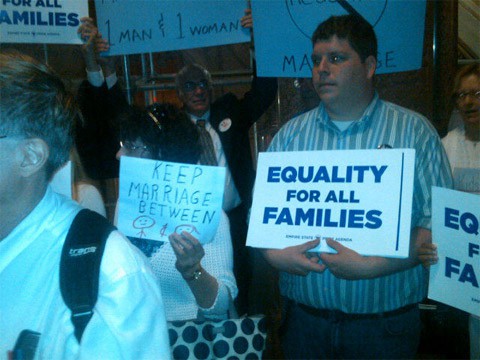 (image twitter @azipaybarah)
The NY Senate is set to conference at 11 am this morning but the halls at the Capitol are already crowded with advocates and opponents of the marriage equality bill they are set to consider.
Former NFL Player and NOM spokesbigot David Tyree is among those at the State House. NOM said earlier Tyree planned to lobby senators and deliver petitions opposing same-sex marriage.
Reports are suggesting that rent regulations and property taxes will be considered before any marriage equality vote, if and when they decide to do it.