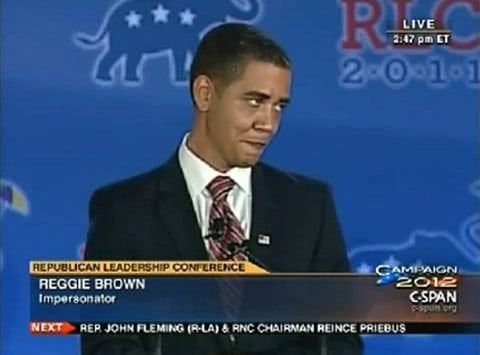 Steve mentioned this briefly over the weekend, but here's some video.
A mostly-white crowd and organizers of the Republican Leadership Conference in New Orleans were happy to laugh along at Obama impersonator Reggie Brown as he delivered a barrage of inappropriate, racially-oriented, gay, and sexual-charged about Barack and Michele Obama and other Democrats.
But when Brown turned to the Republican and Tea Party candidates like Gingrich, Trump, and Bachmann, he was escorted from the stage and his microphone cut.
Watch, AFTER THE JUMP…