Inaugural Mr. & Miss Gay Montana takes place tonight in Helena.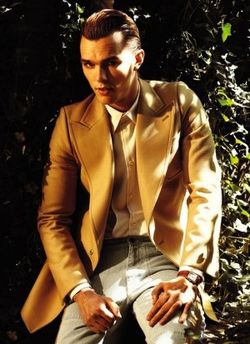 Nicholas Hoult dresses up the pages of Blackbook magazine.

Romanians hold gay Pride parade hours after anti-gay parade march.

Portuguese model accused of killing gay lover in NYC to plead insanity.

Aussie gay group bestows politician with homophobia award: "Australian Christian Lobby managing director Jim Wallace was awarded the Golden GLORIA for his Anzac Day tweet that said Australia's servicemen and women had not fought for gay marriage or Islam."

Janice Dickinson's latest boy toy.

Paris Hilton's new reality show bombs, proving that America does indeed no longer care about the socialite.

Florida man charged with hate crime after exposing himself to a pair of gay men and then assaulting and calling them anti-gay slurs.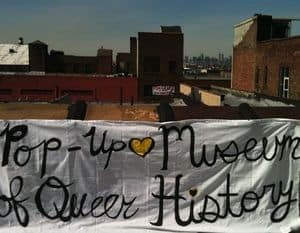 The Pop-Up Museum of Queer History to drop in on New York City in August.

So-called "devil worm" thought to be the deepest-living animal in the world. It can live over two miles beneath the surface of the Earth.

Greenwhich, London police to hold monthly meeting where LGBT community members can confidentially report hate crimes.

Ewan McGregor on homosexuality: "It doesn't really interfere with anybody else's life, so why society has such a big problem with it, I don't know."

Microsoft to launch premium television service.