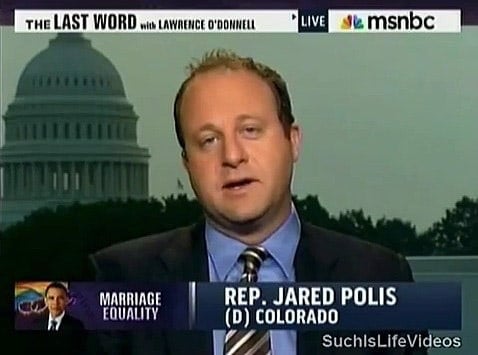 Out Congressman Jared Polis (D-CO) joined Lawrence O'Donnell on The Last Word last night to discuss Obama's position on same-sex marriage.
Said Polis, who is largely defensive of the President's progress on LGBT rights issues: "He's going through a journey on this issue."
Says O'Donnell: "The patience that you are willing to demonstrate on this doesn't seem to be shared in some of the groups that energetically supported the President, volunteered, got out there….pushed out the vote…"
Howard Dean also joins O'Donnell at the end of the segment to discuss the bind Obama is in.
Watch, AFTER THE JUMP…