The Seattle Mariners are the latest baseball franchise to announce they'll make an "It Gets Better' Video, USA Today reports: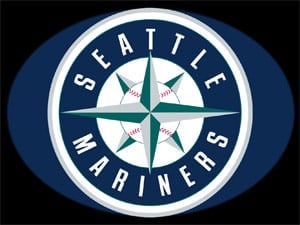 By Thursday, more than 3,000 fans signed a Mariners petition started by Tacoma, Wash.-resident Eric Williams, an openly gay Army veteran who served two tours in Iraq before his service contract ended June 3.
Williams, 22, says the message would have transformed his youth had he heard it as a 10-year-old growing up in Excelsior Springs, Mo.
"I had nobody, there were no gay people in my area. There were a few sit-com characters and that was it," Williams said. "Seeing this project that puts big names and regular faces out there and tells kids that it does get better is such an awesome thing."
The Mariners deny they were convinced by the petition, however.
"It was something that was on our radar since the Giants' video," said Mariners spokeswoman Rebecca Hale.
Just last week, the Boston Red Sox joined the San Francisco Giants and the Chicago Cubs in announcing it would contribute videos to the anti-bullying project.