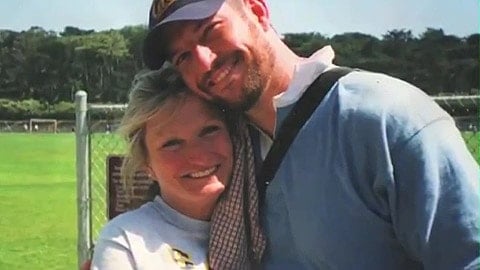 With You, a documentary about the life of late Flight 93 hero and rugby player Mark Bingham, will play at L.A.'s Outfest film festival tonight.
Writes Karen Ocamb at LGBTPOV:
"Since Bingham was a film buff, much of the documentary is old home movies shot throughout his life, including his 'mullet' days as a fan of heavy metal. Ironically, Bingham shares his birthday on May 22, though 40 year apart, with another LGBT hero – Harvey Milk. And like the movie and documentary on Harvey Milk, With You has the potential to inspire LGBT and questioning youth and provide another role model who breaks the stereotype of how society thinks a gay man is supposed to behave. On 9/11, like a civilian soldier, gay Mark Bingham gave his life for his country."
Watch the trailer, AFTER THE JUMP…
Karen has a lengthy post on the film, well worth reading if this interests you.