Oregon Democratic Rep. David Wu resigning over alleged sexual encounter with teen.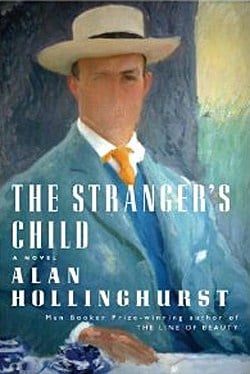 Alan Hollinghurst novel makes longlist for Man Booker Prize.

Justin Bieber, Dad, get matching torso tattoos.

James Franco reprising role on General Hospital: "The 33-year-old actor will return to the show for the fourth time on September 20, a rep for the soap told TV Guide Magazine, adding that will be a 'longterm' story arc."

Sure: NY anti-gay marriage protesters deny they're anti-gay.

David Beckham, Thierry Henry bring their studliness to Good Morning America.

Human Rights Campaign launching marriage equality bus tour: "It plans to launch a bus tour, starting Aug. 12 in Salt Lake City and ending Oct. 30 in Orlando, Fla., which will carry it through 11 states that ban gay marriage. Stops along the way are planned in Nebraska, Kansas, Missouri, Louisiana, Texas, Arkansas, Kentucky, Georgia and Alabama — all with no statewide recognition of same-sex relationships and no state nondiscrimination laws protecting gays." More info HERE.

Steven Spielberg: Jurassic Park IV is on its way. "We have a story. We have a writer working on the script, and I think we will see a 'Jurassic 4′ in our foreseeable future, probably in the next two or three years."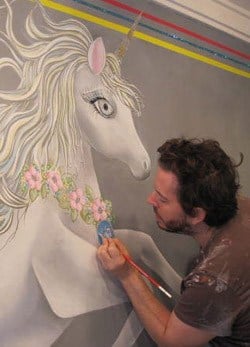 NYC's Big Gay Ice Cream Truck prepares to open brick-and-mortar operation in East Village.

Malawi LGBT activists in hiding after being threatened with arrest for "treason": "The two leaders are the strongest advocates for LGBT human rights in Malawi and have long been targeted by the government. The government has blamed withdrawals of foreign aid on them personally."

Police arrest 21-year-old man for anti-gay assault in Portland, Oregon.

Man pleads guilty over drug bust on world's largest gay cruise: "Steven Barry Krumholz admitted selling ecstasy, methamphetamine and ketamine to fellow passengers on board the Allure of the Seas in February. Federal Chief District Judge Curtis Gomez set sentencing for Nov. 2. The West Hollywood man faces as long as 20 years in prison and a $1 million fine."

Gay couple featured as one of Disney's Fairy Tale weddings.

Ricky Martin and Nicki Minaj have something in common: make-up.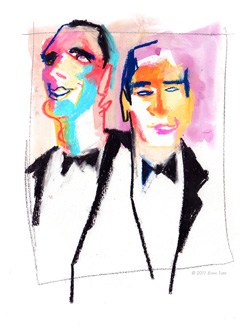 NY marriage equality, an illustrated account.

Mississippian transplanted to NY writes marriage equality letter to Biloxi paper.

Bill O'Reilly claims that Norway terrorist Anders Breivik could not be a Christian because "No one believing in Jesus commits mass murder."

Durban named South Africa's "gayest" city.

UFO spotted on Google Earth in South Africa.

World of Warcraft founders Red 5 Studios producing new game Firefall, and it's being written by Orson Scott Card, a National Organization for Marriage board member: "…he makes it quite clear that he thinks we are his abnormal inferiors who don't deserve to marry. That trying to fight for our right for equality under the law is "propaganda." We are "hypocrites" for saying we are who we are instead of accepting the lie that we are sinful abominations that his rose-tinted 1950's values say we are. The man's vileness can be dug up for days."