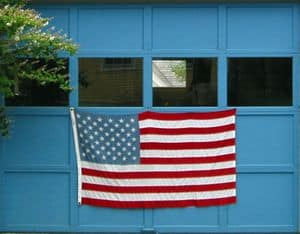 Andy here with a personal and blog note.
Michael Goff, my other half here at Towleroad, and I would like to wish everyone a very happy and relaxing Independence Day holiday.
I'll be on a break for the next week but you'll be in the capable hands of Andrew Belonsky, who did a great job filling in for me last October. Andrew will also be taking over for the time being as our weekend writer.
Mr. Belonsky will be filling in starting tomorrow, so please check back!
On that note, I haven't had a chance to publicly thank Steve Pep for the many months he spent as the weekend writer on the blog. Putting Towleroad together is a tremendous amount of work every week and can be a mental brain fryer at times. It was extremely reassuring to have someone like Steve step in on weekends and offer a brief respite to my head. He'll be missed here on weekends, but will still be contributing every now and then.
See you soon, and enjoy the holiday.