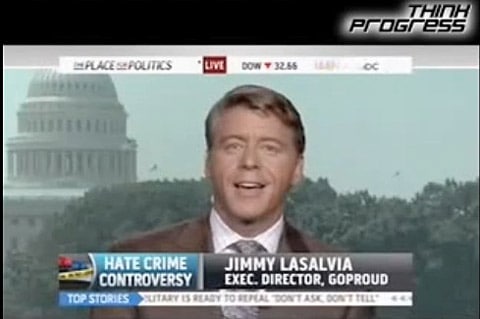 GOProud's Jimmy LaSalvia, who was the victim of an alleged anti-gay attack earlier this week, talks to MSNBC's Thomas Roberts about why he thinks that gays carrying guns (and not legislation) are the way to prevent similar hate crimes, Think Progress reports.
LaSalvia told the Washington Blade that the group who attacked him fled when they thought he might be carrying a gun in his jacket.
LaSalvia also talks about the group's courtship of Michele Bachmann, but would not confirm that the group had actually secured a meeting with her.
Watch, AFTER THE JUMP…