Massive blast hits government building in Oslo, Norway: "Several people have been injured in a large explosion which has damaged government buildings in central Oslo, including the office of the Norwegian prime minister." Live coverage… Photos (warning: graphic)…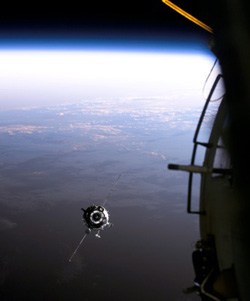 Russia declares new space era now that Shuttle is finished: "'From today, the era of the Soyuz has started in manned space flight, the era of reliability,' the Russian space agency Roskosmos said in a statement.

Robert Pattinson debuts lop-mop haircut.

Michele Bachmann's favorite food: celery.

Some Provincetown locals not happy with "Fag Bash" party. "There's definitely a bad connotation, if you let it, but we are trying to take back the meaning, to turn a negative to a positive. Do we want to be controversial? Sure, why not?"

Kate Middleton's Alexander McQueen wedding dress goes on display in London.

Philadelphia Phillies to make "It Gets Better" video: "We are getting on board with the project and we've had some discussions with the project manager," says Bonnie Clark, Vice President of Communications for the Phillies. "Based on the conversations we had with him, the time frame we're looking at is probably going to be in conjunction with 'Back to School.' Based on what he told us, the 'Back to School' time-frame is most effective in getting the word out."

Longtime NY gay bar Pieces is saved.

 VIDEO: Bear Grylls tries to survive under Jimmy Kimmel's desk.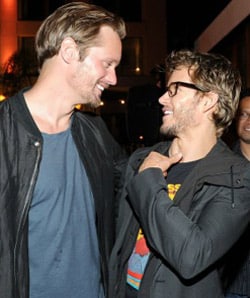 Alexander Skarsgard and Ryan Kwanten hang out at Comic Con.

Hugh Jackman hits up Comic Con too.

Don't call a dust storm a 'Haboob' in Arizona: "I am insulted that local TV news crews are now calling this kind of storm a haboob," Don Yonts, a resident of Gilbert, Ariz., wrote to The Arizona Republic after a particularly fierce, mile-high dust storm swept through the state on July 5. "How do they think our soldiers feel coming back to Arizona and hearing some Middle Eastern term?"

Matt Rettenmund meets lots o' old celebs.

Durham, NC passes resolution opposing amendment that would ban same-sex marriage.

Retired Major General Dennis Laich abandons support for American Legion over its opposition to 'DADT' repeal: "Unfortunately, policy positions that the American Legion and several of its senior leaders have taken regarding gay and lesbian service in our military are repugnant to me and represent a bigotry and discrimination that demeans the service and sacrifice of gays and lesbians to our nation's defense. I further believe that these positions on gay and lesbian service place the good programs supported by the American Legion in jeopardy as more current or potential American Legion members may choose to not be Legionnaires."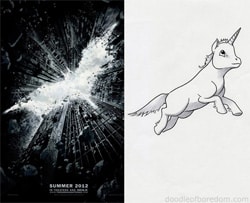 Can't unsee: The Dark Knight poster is ruined.

Will Apple buy Hulu?

Growing evidence suggests Hepatitis C can be transmitted sexually: "The most recent evidence was reported Thursday by New York City researchers who documented an outbreak of the virus, commonly known as HCV, among gay men."

Advocates cleared to begin collecting signatures for ballot measure that would repeal Colorado's ban on same-sex marriage: "A state board charged with approving proposed ballot measures voted 3-0 to allow a measure to repeal the ban, which voters placed in the state constitution in 2006. The measure would strike the ban and say marriage is allowed regardless of the participants' gender. Gay-marriage activists would need to collect about 86,000 valid signatures to make the 2012 ballot."